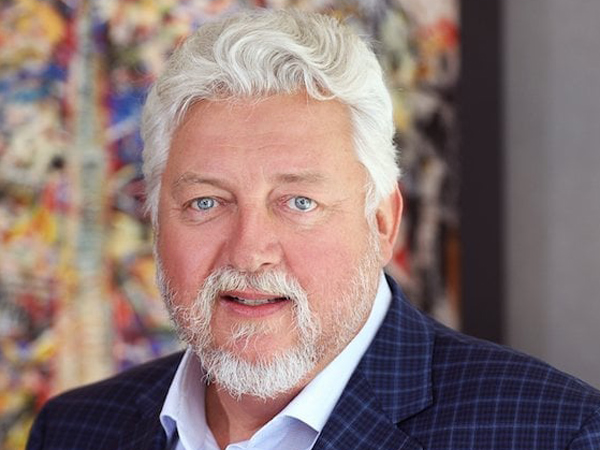 Ian Fairservice
Riyadh to host inaugural 'Athar – Saudi Festival of Creativity'
RIYADH, June 4, 2023
The inaugural edition of Athar - Saudi Festival of Creativity, the largest gathering of the creative marketing industry in the kingdom that recognises and celebrates local creativity, will take place from November 13 to 16 in Riyadh.
Athar Festival is organised by Motivate Media Group, the region's leading multi-platform content producer, and TRACCS, the largest independent and homegrown regional communications consultancy headquartered in Saudi Arabia.
Ian Fairservice, Chairman of Athar Festival and Managing Partner & Group Editor-in-Chief of Motivate Media Group said: "The festival will be a dynamic and vibrant meeting place in Saudi Arabia where culture, creativity, talent, and technology will collide. It is a celebration of the power of creativity in an environment that inspires cultural exchange, collaborative innovation, tangible learning, and training and development."
Melting pot
Mohamed Al Ayed, Vice Chairman of Athar Festival and CEO of TRACCS said: "With a vibrant and rich history, young talent with immense potential, and a world craving original content and new experiences, Saudi Arabia is the melting pot where culture and creativity are seamlessly converging. Athar Festival will be a distinctive platform in the Kingdom for the creative marketing community to celebrate the past, challenge the present, and collaboratively shape the future. It will enable and empower a new generation of creative-first Saudi marketers and inspire the sustainable development of the country."
Athar Festival comprises a two-day festival, two days of training for young talent, and industry awards. It will take place across two content stages and feature a variety of programmes. This includes celebrity and international speakers, 12 professional marketing and communications training academies for young talents under the age of 30, industry roundtables, exclusive C-suite sessions, marketer accelerator programmes, and two young talent competitions.
The festival will provide dedicated spaces for companies, ranging from startups to major corporations, to showcase their products and services. Alongside these activations, attendees will be treated to a selection of arts, food, crafts, music, and live entertainment.
Athar Festival will culminate with the Athar Awards which are verified by the Cannes Lions and Dubai Lynx International Festivals of Creativity and will recognise creative marketing excellence and the talent behind it.-- TradeArabia News Service