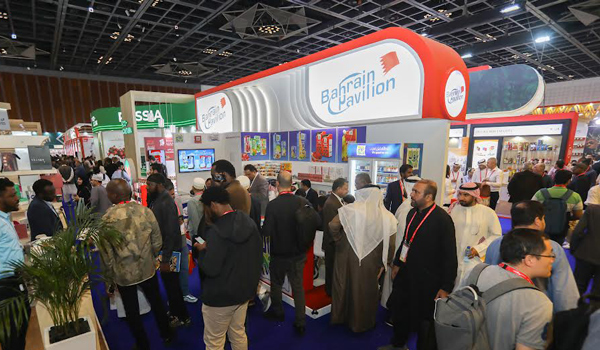 The Bahrain Pavilion at a previous edition of Gulfood
Bahrain Pavilion to take part in Gulfood 2024
MANAMA, 15 days ago
The Bahrain Pavilion is set to participate in the 29th edition of Gulfood, from February 19 to 23, 2024, at the Dubai World Trade Centre, UAE.
Now in its 10th year, the Bahrain Pavilion serves as the kingdom's platform in forging meaningful connections among industry leaders while providing a robust stage for participating enterprises to showcase their business prospects, growth strategies, and investment opportunities within sectors such as manufacturing, distributors, suppliers, wholesalers, retailers, education, hospitality and restaurants.
The participation is a strategic step aligned with the kingdom's vision to bolster food sector exports and amplify its global footprint. This initiative not only strengthens Bahrain's position as a leading destination for culinary tourism and business but also showcases its spirit of innovation and entrepreneurship within the industry.
Diverse range
The Pavilion will present a diverse range of premier offerings from Bahraini food industry entities, highlighting their excellence and innovation.
Ahmed Al Hujairy, CEO of WorkSmart for Events Management, and organiser of the Bahrain Pavilion, said the pavilion plays a pivotal role at Gulfood in catapulting national exports onto the global stage.
According to Al Hujairy, the Bahrain Pavilion stands as a catalyst for Bahraini companies to venture into fresh export markets while also serving as a platform for local exporters to glean insights from industry peers, delve into innovative products and industry dynamics, foster new alliances, strike meaningful agreements, and connect with premier suppliers hailing from over 120 countries.
Al Hujairy states: "By participating, entities can harness Gulfood's global platform to cultivate relationships, acquire insights into cutting-edge technologies, and exhibit their offerings to a vast international audience."-- TradeArabia News Service