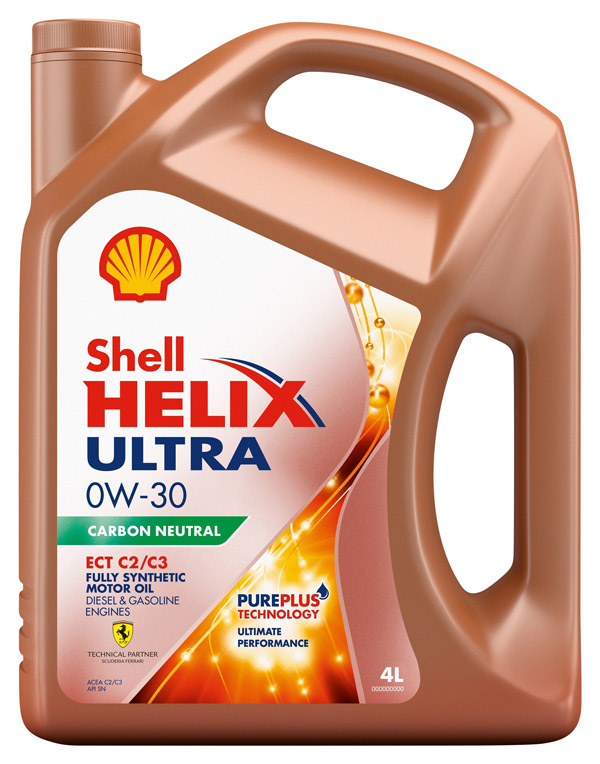 Shell's carbon neutral lubricant
Shell brings carbon neutral lubricants to the Middle East
DUBAI, November 29, 2021
Oil Major Shell's recently launched portfolio of carbon neutral lubricants is now available for customers in the Middle East.
Shell's expansion plans not only ensure product availability in the region but is a step towards realising its commitment to achieving a lower-carbon future.
Shell plans to offset annual emissions with more than 200 million litres of advanced synthetic lubricants and aims to compensate approximately 700,000 tonnes of carbon dioxide equivalent (CO2e) emissions per year — which equates to taking more than 340,000 cars off the road for one year.
The lubricants portfolio is developed for applications across a range of products, from passenger cars to heavy duty diesel engines for industrial sectors.
Customers in key markets across the Middle East, including UAE, Qatar, Kuwait and Bahrain will now have access to carbon neutral Shell Helix Ultra Lubricants, which offer consumers a more sustainable choice of motor oil, without compromising high performance and engine protection.
Shell Rimula R6 series premium engine oils, which are now also available as a carbon neutral product option are primarily used for heavy duty diesel engine oil applications and original equipment manufacturers.
"At Shell, maintaining responsible operations is an integral part of our business. Our firm commitment to become a net-zero emissions energy player in step with society and our customers remains central to our growth strategy. The world is going through a significant shift; these transformational changes have now dictated that businesses across key sectors must re-evaluate how they operate and identify ways to reduce their net carbon footprint," said Haytham Yehia, General Manager, Shell Lubricants Middle East.
"As the world's leading lubricants player, we are pleased to bring our cutting-edge carbon neutral product portfolio to the region; to allow consumers, and industrial customers benefit from improved engine performance, enhanced fuel efficiencies, while offsetting their carbon emissions," added Yehia.
Shell's comprehensive portfolio of carbon neutral lubricants are now available in key markets across Europe, Asia-Pacific, the Middle East and North America and are also part of a physical showcase at Shell's presence in the Netherlands Pavilion located at the Sustainability District at the Expo 2020 Dubai.
Since 2016, Shell has reduced the carbon intensity of its lubricants manufacturing by over 30%, and over 50% of electricity used in its lubricant blending plants now comes from renewable sources. Shell is also reducing packaging waste from lubricants products at scale by increasing the use of recycled materials and exploring more sustainable packaging solutions across its supply chains.-- TradeArabia News Service