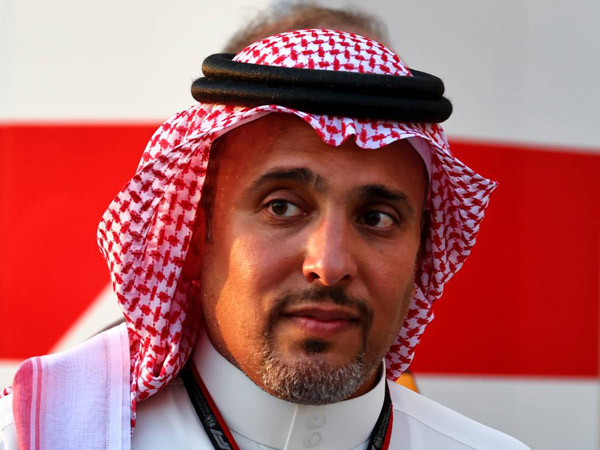 Prince Khalid Bin Sultan
GR Saudi Driving School launched to unearth racing talent
JEDDAH, June 6, 2023
Abdul Latif Jameel Motors, an authorised distributor of Toyota vehicles, and the Saudi Automobile and Motorcycle Federation (SAMF) have announced the launch of the Gazoo Racing (GR) Saudi Driving School.
This initiative is set to discover exceptional Saudi talent for the GR Saudi Team and foster their skills and passion across four exhilarating disciplines: Time Attack, Hill Climb, Drift, and Autocross. The GR Saudi Driving School not only empowers the youth but also serves as a platform for them to unlock their full potential in the world of motorsports.
Registration for the driving school is now open, and in August the facility will welcome young Saudi men and women aged 18 to 26 who have a passion for motorsports. The temporary facility will operate for five days and provide an opportunity for participants to exhibit their abilities. The objective of the school is to identify talented drivers, assist them in honing their skills, and nurture them into professional racers.
Motorsport knowledge
Prospective applicants must demonstrate their motorsport knowledge and passion through a detailed application. Then, from the pool of applicants, 60 individuals will be chosen to undergo further evaluation, which includes a personal interview, a rigorous fitness test, and a comprehensive drive and safety examination.
Prince Khalid Bin Sultan, Chairman of the Saudi Automobile and Motorcycle Federation, said: "Together, we embark on a journey to identify and develop promising racers who embody the spirit of excellence and passion for motorsports. This initiative is a testament to our dedication to providing opportunities for aspiring drivers to showcase their skills on national and international platforms. As we strive to cultivate a new generation of drivers who will uphold the rich legacy of motorsports in Saudi Arabia, we are confident that this partnership will unearth remarkable talent representing our nation's best."
The chosen 60 participants will be invited to a five-day driving school in Jeddah, where they will receive training from renowned driving instructors. Through a series of intensive courses and practical sessions, these aspiring racers will acquire the essential skills and knowledge necessary to compete at the highest level.
Exceptional drivers
Following the driving school, the final four exceptional drivers will be selected to represent the GR Saudi Team to compete in the upcoming season of the Saudi Toyota Championship. These talented individuals will be equipped with cutting-edge GR vehicles, including the Yaris GR, GR 86, and Supra, ensuring they have the best tools to excel in their respective disciplines.
Hassan Jameel, Chairman of the Board of Managers of Abdul Latif Jameel Motors, said: "Our collaboration with the Saudi Automobile and Motorcycle Federation represents a crucial step towards uncovering untapped talent in Saudi Arabia. This initiative provides an incredible opportunity for young Saudi men and women to showcase their skills and reinforces our commitment to the growth and development of motorsports in the kingdom. We look forward to uncovering exceptional drivers who will proudly represent the GR Saudi Team and make their mark in the Saudi Toyota Championship."
In the Saudi Toyota Championship, the four drivers will be assigned a unique discipline: Autocross, Drift, Time Attack and Hill Climb. Autocross involves racing against time inside a circuit with a specific track and cones, where drivers must reach the finish line in the shortest time while following safety rules. Drift is a form of motor racing where two vehicles compete to cross a finish line first. Time Attack is similar to Autocross but takes place on a longer circuit. Finally, in Hill Climb, drivers race a distance of 3 km, mostly uphill on an asphalt road, to complete the race in the shortest possible time.-- TradeArabia News Service