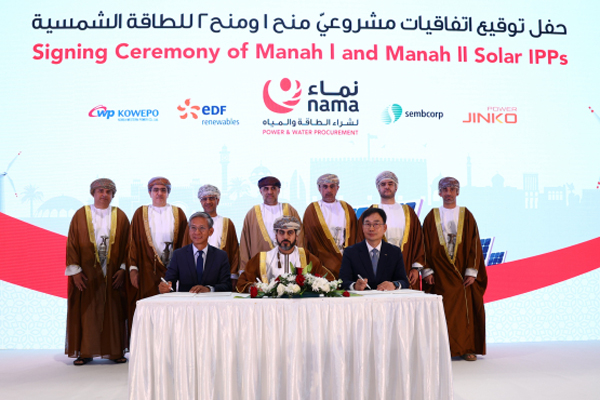 Korean group closes deal for 500MW Oman solar project
MUSCAT, May 21, 2023
Leading South Korean group Kowepo (Korea Western Power) said it has officially signed the contract with Oman Power and Water Procurement Company (OPWP) for the development of a 500 MW solar plant in the Manah region of the sultanate.
The Manah Solar Power project calls for establishment of a 1,000 MW solar power plant in the Manah region. In 2019, OPWP separated it into two orders - Manah 1 (500 MW) and Manah 2 (500 MW).
Once completed, it will be the largest solar power plant in Oman, reported Business Korea.
The Manah 1 solar power project will be developed by Kowepo and its French partner EDF-R at an investment of 600 billion won ($452 million), while Manah 2 will be taken care of by a consortium of Jinko Power from China and Sembcorp from Singapore.
Work on the project will begin in November and is due for completion in March 2025.
As per the deal, Western Power will also be responsible for the operation and maintenance (O&M) of the solar power plant.
The electricity to be produced over the next 20 years is guaranteed to be purchased by OPWP, it added.