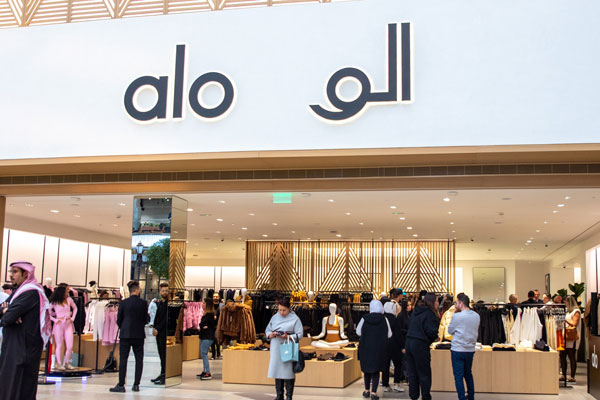 The alo store
Alshaya Group introduces alo to Kuwait
KUWAIT, November 24, 2022
Alshaya Group, one of the world's leading international retail franchise operators, has marked the debut of alo in Kuwait, a renowned premium lifestyle brand opening in The Avenues. The partnership reflects Alshaya's retail growth strategy that prioritises guest experience, convenience, and community.
Sprawling across 500 sq m, the in-store experience builds on alo's global mission to spread mindful movements, inspire wellness, and create community. The store's widespread layout is expertly curated to bring the latest collections to full display, including high-performance activewear, as well as fashion forward, on-trend leisurewear.
The Los Angeles-based brand aims to elevate luxury athleisure from the studio to the street, with high-quality, ethically made, and environmentally friendly active apparel and wellness products for both men and women.
Strong synergy
Speaking about the opening of the brand in Kuwait, alo Yoga Co-Founder and Co-CEO Danny Harris said: "As a brand which supports wellbeing, alo has a strong synergy with the cultured lifestyle enjoyed in the Middle East. We're looking forward to connecting with our community in Kuwait through our website and at our first retail store in The Avenues in Kuwait. The move to enter Kuwait is part of the brand's retail growth strategy, focusing on convenience, guest experience, and community as we introduce Alo to our newest markets."
John Hadden, CEO of Alshaya Group, said: "The past few years have witnessed a steady growth in customers wanting to shop for athleisure styles, keeping with changing trends towards a healthier lifestyle and fitness-focused fashion and we are looking forward to welcoming Kuwait customers."
alo's journey will continue across the region with additional stores and eCommerce sites in Qatar and UAE, set to launch by early 2023.-- TradeArabia News Service