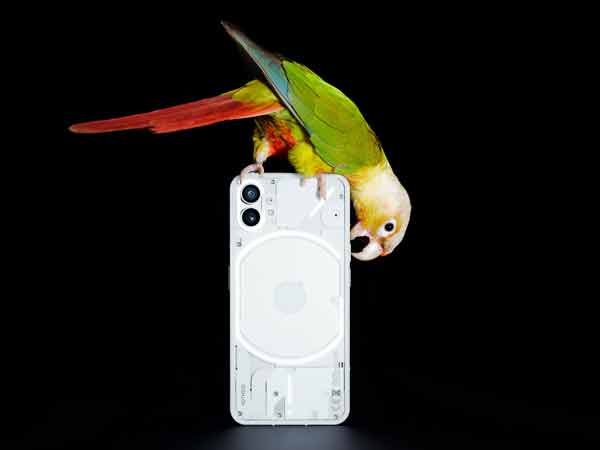 Nothing
London-based Nothing enters UAE with Sharaf DG
DUBAI, January 9, 2023
London-based technology brand Nothing has announced its strategic partnership with Sharaf DG. The company's entry into the Mena region is set to propel the UAE smartphone adoption rate, which is projected to hit 91% by 2025, as stated by Statista.
After recently reaching the one million products sold milestone, Nothing will expand its presence in the Mena region as a result of the collaboration, furthering Nothing's Phone (1) and Ear (stick) availability in every Sharaf DG store.
Through this collaboration Sharaf DG will offer premium service solutions for repairs and service warranties. Nothing consumers can make use of DG Help – Sharaf DG's one stop service destination, creating a complete experience.
Iconic and connected
"We are excited to be joining hands with one of the most exciting tech companies of recent times and bringing Nothing products exclusively to our customers," said Nilesh Khalkho, CEO of Sharaf DG. He added: "We look forward to bringing an ecosystem of iconic and connected Nothing tech products to the region."
"We are thrilled to work with Sharaf DG to offer customers top-notch service and a place where people can experience our products in UAE," said Rishi Kishor Gupta, Business Lead for the Middle East. "Phone (1) has been one of the most anticipated smartphone launches in recent years and we had a lot of people that have been asking for its availability in the region. Today, I am very excited that we have finally made this happen with a leading partner."
Nothing Phone (1) has been awarded the most Innovative Smartphone Design in TIME's Best Inventions of 2022. Featuring a transparent back, the Phone (1) houses a unique Glyph Interface which is a new way of communicating to help minimise screen time. Using the Glyph Interface, users can assign visual ringtones to the most important contacts in their life, plus adjust and control the LEDs on the back of the Nothing Phone (1). The smartphone is powered by a custom-built Qualcomm Snapdragon 778G+ processor and features a 50 MP flagship dual camera, a refined Nothing OS and a 120Hz OLED display, delivering on a premium user experience.
Phone (1) 100% recycled aluminium frame makes it light and robust, while over 50% of the phone's plastic components are made with bio-based or post-consumer recycled materials - an industry leading percentage.-- TradeArabia News Service