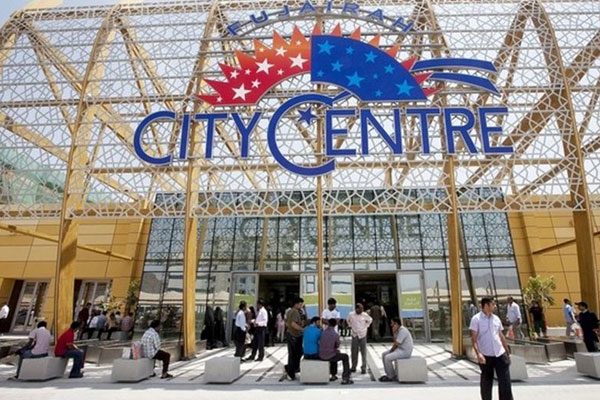 Majid Al Futtaim's revenue for 2022 surges 12pc to $9.8bn
DUBAI, March 6, 2023
Majid Al Futtaim – Holding, a leading mall developer and leisure pioneer in the Middle East, has reported solid results for FY 2022, thus demonstrating resilience despite increasing challenges in the form of inflation, supply chain pressures and energy shortages slowing global economic growth in 2022.
Announcing its operational and financial results for 2022, Majid Al Futtaim said its consolidated revenue increased by 12% to AED36.3 billion ($9.88 billion) and ebitda grew by 4% to AED4.1 billion ($1.1 billion), driven by the group's solid operational performance and relentless focus on improving the customer experience through investments in digital transformation, data analytics and loyalty programmes. However, the group reported a 2% decline in net profit which hit AED2.4 billion ($653 million).
The company, meanwhile continues to maintain a strong balance sheet, with assets valued at approximately AED66 billion, up 9% year-on-year, and net borrowings of AED14.2 billion.
On the performance, CEO Ahmed Galal Ismail said: "Overall, Majid Al Futtaim delivered balanced growth through 2022. Positive contributions from across our portfolio, bolstered by the inherent strength of the UAE economy, have enabled the group to achieve double digital revenue growth despite the ongoing macroeconomic challenges."
"The potential impact of these headwinds has been further lessened by the outstanding performance of our Properties portfolio, which has contributed 74% of total ebitda," stated Ismail.
"We continue to uphold the values that constitute the Majid Al Futtaim institution, underpinned by solid financial standing and a robust balance sheet. We remain fully committed to delivering value-accretive profitable growth for our shareholders and contributing to the sustainable growth and prosperity of the Mena region," he noted.
According to him, Majid Al Futtaim - Properties' revenue increased by 43% to AED 5.8 billion, while ebitda grew 16% to AED 3 billion.
This was driven by robust performance across the hotels and communities' businesses and bolstered by the continued strong recovery across Shopping Malls, including the full year impact of City Centre Al Zahia in Sharjah and Mall of Oman in Muscat, which opened in 2021. Shopping mall footfall increased 16% to 212 million visitors, whilst tenant sales grew 11%, he added.
In addition, real estate development Tilal Al Ghaf, recorded gross sales value of AED 4.4 billion during the year, whilst recognising revenue of AED 1.8 billion as construction progressed.
Majid Al Futtaim - Retail reported a 7% increase in revenue to AED 28 billion in 2022, driven by renewed consumer confidence, easing of Covid-19 restrictions, and rebound in travel and tourism in countries where Majid Al Futtaim operates. Retail ebitda declined 14% to AED 1.2 billion.
According to Ismail, the operating company has expanded its presence in the region, opening 7 hypermarkets and 28 supermarkets across 9 countries and bringing the total number of stores to more than 450.
Majid Al Futtaim Retail's long-term investment in enhancing its omnichannel offering contributed to revenue growth from digital sales by 51% year-over-year he noted.
Majid Al Futtaim - Entertainment revenue increased 23% to AED 1.6 billion while ebitda grew 68% to AED126 million, primarily due to improved performance following the relaxation of occupancy restrictions and the release of strong movie content.
The signing of distribution rights with Warner Bros. Pictures, which was followed by securing distribution rights for Universal in 14 countries in the MENA region starting February 2023, is expected to fuel further growth for Majid Al Futtaim Entertainment.
Against the backdrop of challenging macroeconomic conditions and volatile financial markets, in June 2022 the Group tendered its outstanding hybrid notes of $500 million with a first call date in September 2022 and replaced them with new green hybrid notes of $500 million with a first call date in September 2027.
The Company's credit rating has been maintained at 'BBB' with a stable outlook by both Standard & Poor's and Fitch Ratings.-TradeArabia News Service