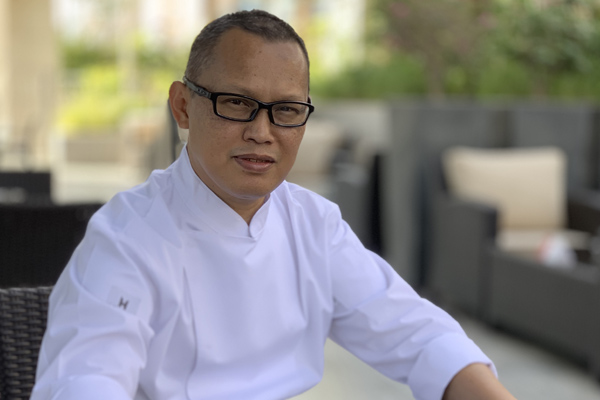 Rosewood Jeddah appoints new Executive Chef
JEDDAH, July 25, 2021
Rosewood Hotels Group has appointed Kardino Zulhadi as the new executive chef of its 101-unit Rosewood Jeddah, the first hotel in the Saudi city to offer 24-hour butler service.
A prominent name in the culinary world, Zulhadi has over 27 years of work experience in the hospitality industry – from developing food concepts, managing staff to designing new menus. He brings with him extensive experience in gourmet cuisine.
Zulhadi, who joined Rosewood Jeddah in May, has worked in various hotels around the world with stints at Hyatt Regency Riyadh, Conrad Nusa Dua, Bali, Shangri La, Manila, Shangri La Golden Flower Hotel Xi An, China and Fairmont Dubai.
The appointment marks his entry into the commercial hub of Saudi Arabia, following his previous assignments with other luxury hotels in different parts of the world.
In his new role, Zulhadi will be responsible for leading the Habsburg-All Day Dining, Soleil-Café Lounge, Sky Lounge and In Room Dining sections of the hotel, enhancing menus, managing restaurant staff and organising financial budgets.
The property is situated on the Jeddah Corniche, which runs parallel to the Red Sea for over 20 miles. It is within easy reach of key business, diplomatic, government and designer shopping districts.-TradeArabia News Service