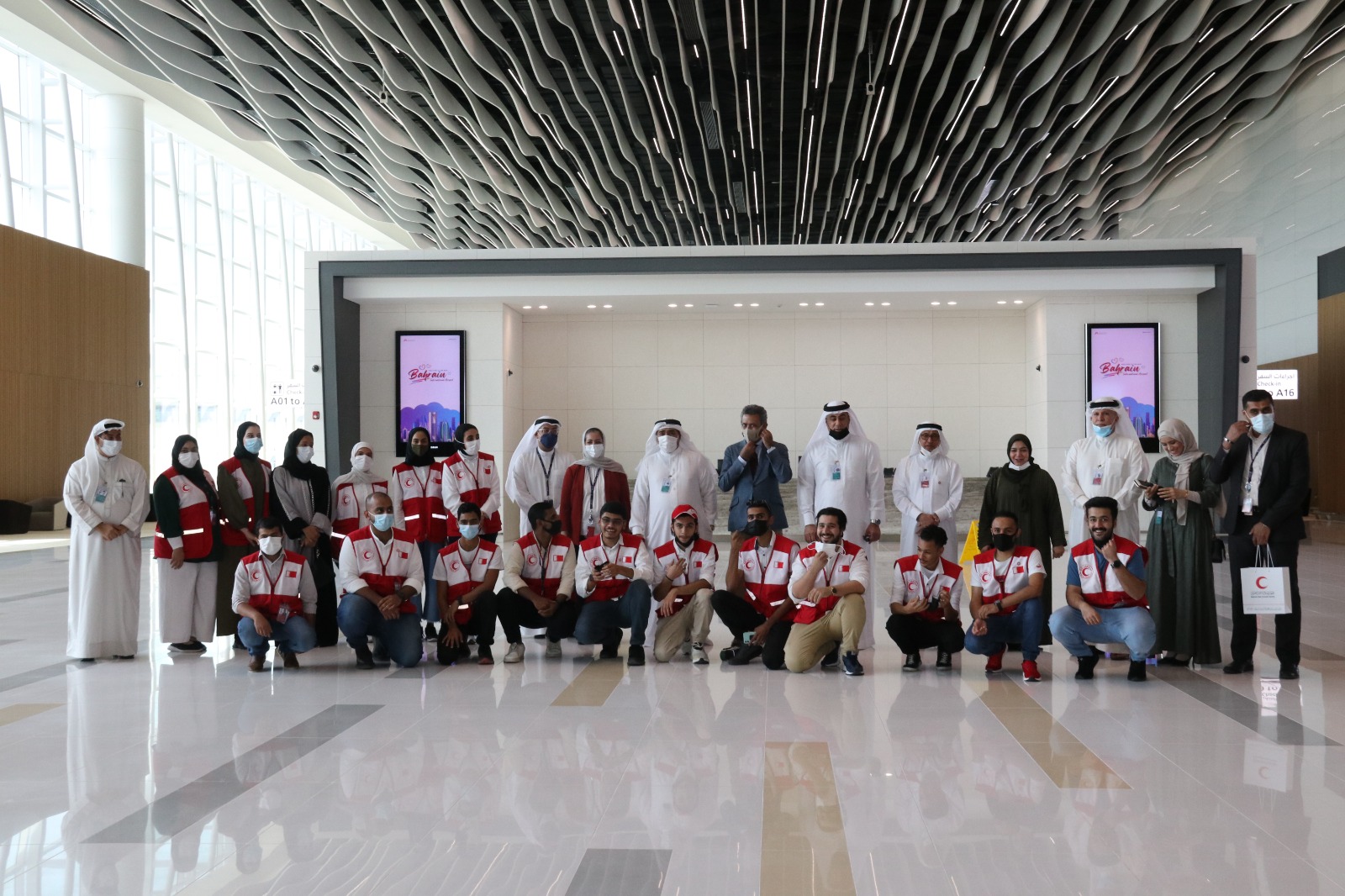 BRCS signs cooperation deal with Bahrain Airport Company
MANAMA, July 26, 2021
Bahrain Red Crescent Society (BRCS) said it has signed a cooperation agreement with the Bahrain Airport Company, through which it organises the work of the society's volunteers in the frontlines at the airport as part of its fight against Covid-19 pandemic.
This agreement comes as a culmination of the joint work between the two sides, after the Bahrain Red Crescent Society has allocated, since the beginning of this year until now, about 60 volunteers from its cadres to work full time based on three shifts in the front rows at the new Bahrain International Airport to confront the Corona pandemic, in coordination with the Bahrain Airport Company.
BRCS Secretary General Mubarak Al Hadi and Bahrain Airport Company CEO Mohamed Al Binfalah signed the agreement in the presence of senior officials.
The society has formed a coordinating and supervisory committee headed by Kadhem Al Qallaf, Head of the First Aid Committee, and the membership of Muhammad Ashour, Vice-Head of the Committee, and Fatima Abdullah, to lead and direct the Bahraini Red Crescent cadres through this role to carry out all the tasks entrusted to it, including serving those coming to the kingdom in the field of guiding them to the mechanisms used to conduct Covid-19 tests.
These volunteers were trained on the requirements of dealing with all groups under the conditions of the pandemic and provided advice and instructions developed by Team-Bahrain in this regard through the application of a "BeAware", and all the necessary information to deal with cases infected or suspected of being infected with the virus.
The presence of Bahrain Red Crescent Society volunteers in the front rows at Bahrain Airport represents a civilized message from the Kingdom of Bahrain to all those coming to it through the airport, especially guests of the Kingdom from official delegations, tourists, and others.
Bahrain Red Crescent Society had been at the forefront of the national bodies that engaged in various aspects of the material, awareness, voluntary and community support in the national efforts to combat the Coronavirus, in addition to its prominent and relevant role at the global level, and the society was keen on the continuity of its humanitarian activities and ensuring its availability to those who need it, said Al Hadi.
The society also contributed to the efforts of training more than 900 volunteers on how to deal with the Covid-19 pandemic, in cooperation and coordination with participating youth associations and teams and contributing to spreading awareness, he added.-TradeArabia News Service