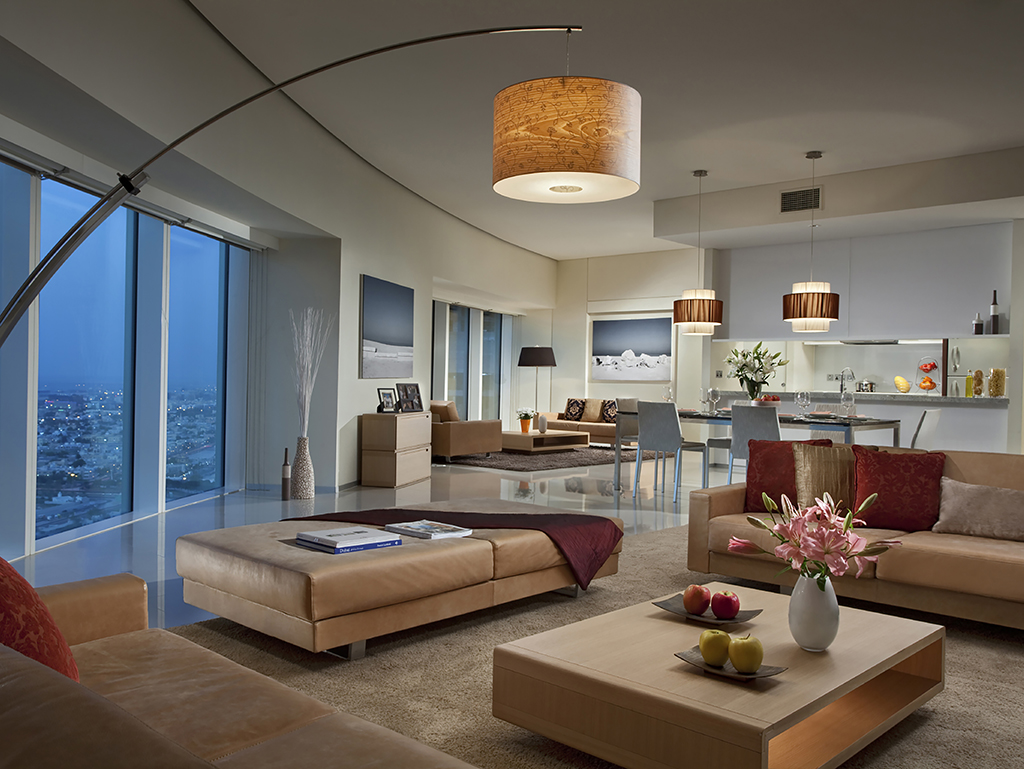 Ascott Park Place Dubai
Ascott voted leading serviced apartment at World Travel Awards
MIDDLE EAST, October 25, 2021
CapitaLand Investment's lodging business unit, The Ascott Limited, has received the recognition of 'Leading Serviced Apartment Brand' in Middle East, Asia and Oceania at the World Travel Awards 2021.
Ascott won a total of 17 accolades across the regions - the highest number of awards amongst serviced apartment companies. It achieved these recognitions in the Middle East and Asia for the sixth straight year, and in Oceania for the second consecutive year, a statement from the group said.
Winners of the annual World Travel Awards are voted by tourism professionals and business and leisure travellers worldwide. Ascott was recognised as Middle East's Leading Serviced Apartment Brand and Saudi Arabia's Leading Serviced Apartment Brand for the sixth and fifth consecutive years, respectively, and this year also achieved this feat in China, Hong Kong, Malaysia, Philippines, Singapore, Thailand and Vietnam.
In addition to the regional and country awards, Ascott showcased its pedigree in the Middle Eastern and European serviced residence segments, with four properties achieving recognition for exemplary performance and excellent hospitality services in the UAE, Saudi Arabia and Turkey.
Its Citadines Metro Central Dubai won 'Dubai's Leading Service Apartment' award, while Ascott Park Place Dubai attained the 'UAE's Leading Serviced Apartments' award; and Ascott Rafal Olaya Riyadh attained the award for 'Saudi Arabia's Leading Serviced Apartments' for the second consecutive year.
Under the Europe category, the group's property, Somerset Maslak Istanbul triumphed as 'Turkey's Leading Serviced Apartments' for the third consecutive year.
Commenting on the awards, Ascott's Managing Director for Middle East, Africa, Turkey and India, Vincent Miccolis, said: "We are proud to receive due recognition for four of our properties and two clusters as a result of the service and amenities we provided to our guests.
"Our business model enables us to adapt to the changing market conditions, offering convenient and affordable price points coupled with hospitality - making it the ideal go-to-serviced apartment brand for local and international travellers."
Ascott is the first hospitality company to partner with International SOS to offer free global telehealth, telecounselling and travel security advisory to guests.
The complimentary services are part of the group's 'Ascott Cares' commitment to provide stringent hygiene and safety standards, wellness support and implement sustainable practices.-TradeArabia News Service