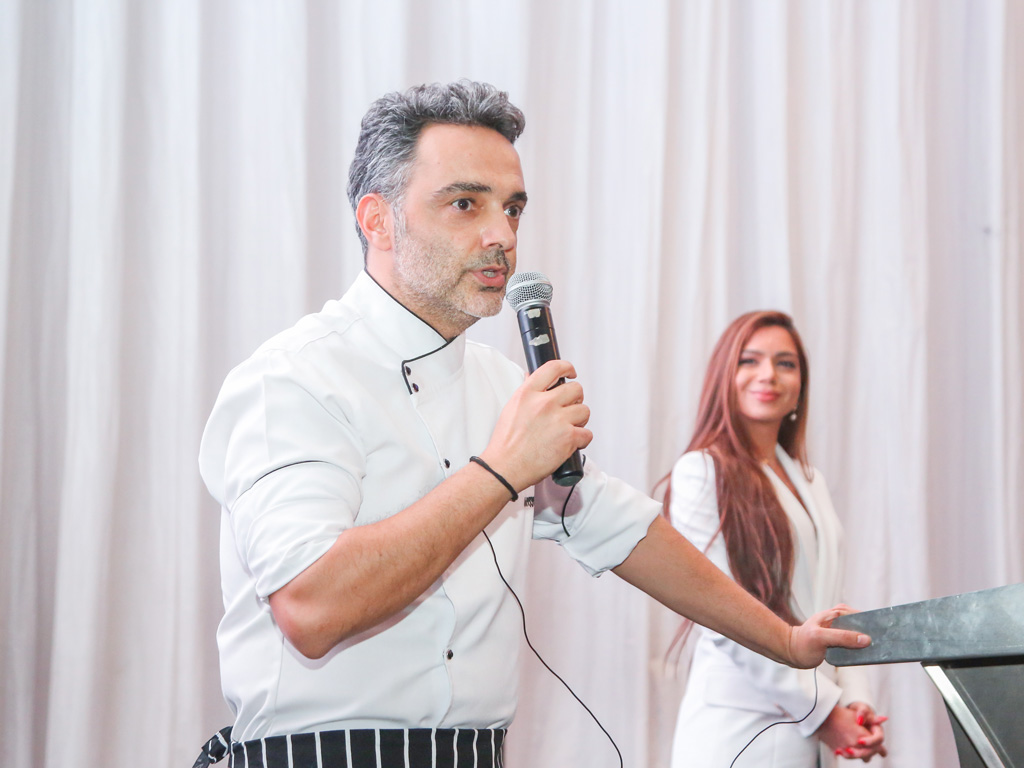 Chef Arda Turkmen
Turkish food exports to UAE and the Gulf rise as ties grow
DUBAI, January 26, 2022
The UAE is not only Turkey's largest trading partner in the GCC region, it is also a reliable business ally and a strategic link in Gulf trade.
This according to Ali Can Yamanyilmaz, Deputy Chairman of Mediterranean Aquatic and Animal Products Exporters' Association (ASHiB), who highlighted the excellence of the Turkish food products and best international practices within the exporting industry to trade industry partners and stakeholders.
A physical networking conference and business dinner were organised by Turkish Aquatic and Animal Products Exporter Associations for key industry partners including supermarket chains, retailers, importers and manufacturers from the UAE and wider region. The event witnessed the presence of the Minister of Agriculture and Forestry, Bekir Pakdemirli.
"The mission aims to identify trade potential between Turkey and UAE and to enhance the food products business between key players from both sides by ensuring sustainability in the market and strengthening the perception of our high-quality products in the Gulf, especially in Dubai and the UAE," said Yamanyilmaz.
Earlier on the same day, Turkish Aquatic and Animal Products Exporter Associations hosted a food-tasting event for social media influencers and local news publications as part of endeavours to strengthen brand awareness about Turkish food products among industry partners and consumers in the UAE and the wider region.
The media event showcased the different variety of Turkish products where celebrity Chef Arda Turkmen provided the guests with 'a taste of Turkish cuisine'. Chef Arda and influencer Tamara Jamal who participated in the activity both collaborated previously to create a promotional video about Turkey as gourmet destination.
Sponsored by Turkish Aquatic and Animal Products Exporter Associations, both events are part of the association's strategy to increase overseas trade with neighbouring countries and across international borders.
"In addition to its role in promoting overseas trade, Turkish Aquatic and Animal Products Exporter Associations provide support and quality services to regional partners and international members according to the highest international standards," Yamanyilmaz added.
Turkish Aquatic and Animal Products Exporter Associations work closely with public institutions, non-governmental organisations and private sector as well as national and international entities to ensure professional ethics and solidarity among exporters and promote mutually beneficial economic partnerships with strategic markets.-- TradeArabia News Service