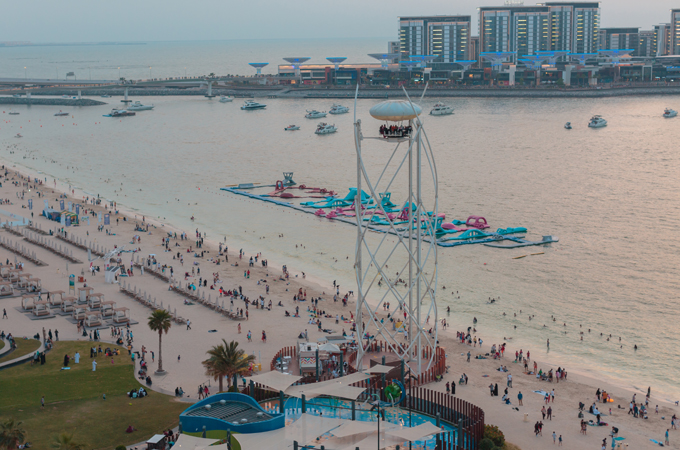 Flying Cup ride offers views of Dubai from 40m above
DUBAI, May 22, 2022
Flying Cup, a ride designed to take passengers up to a height of a 12 storey (40 m) building and give them a 360 deg panoramic view of their surroundings, has opened in Dubai.
Flying Cup is a new attraction and is located at JBR – The Beach.
Passengers travel with their feet dangling freely in the air for a unique sensation of freedom and excitement.
Flying Cup aims to give its passengers an 'uplifting perspective'. Every aspect of the ride seeks to enhance the passengers experience through a carefully selected location, advanced safety measures and hand picked refreshments, said the company.
Flying Cup can be enjoyed by individuals, couples and families alike. It is suitable for all ages (children from 4 year old are allowed on board) and is a must have "selfie" destination, it said.
Customers can enjoy an amazing view and photos of the most popular icons of the city (Burj Al Arab, The Palm, Atlantis, Sky Dive Dubai, Blue Water Island, Eye of Dubai, JBR and Marina, etc)
Once on top, Flying cup offers 360 degree view with a rotating platform. And in addition to that, customers can also enjoy exclusive and selected drinks at the terrace.