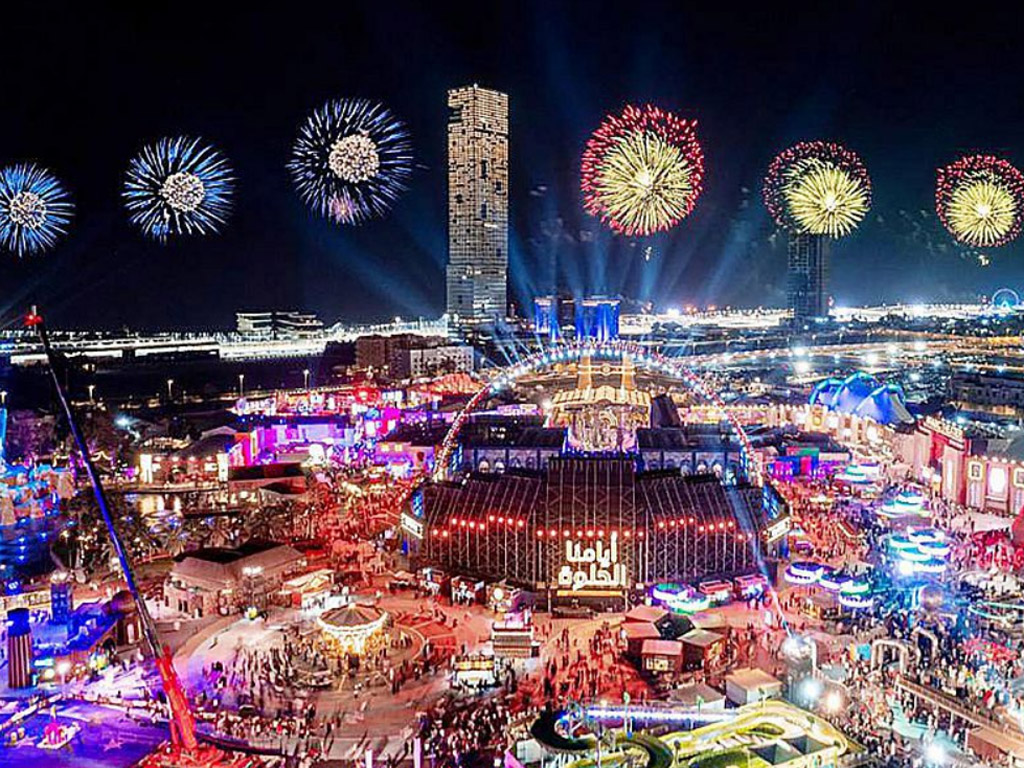 Image courtesy: SPA
Jeddah Season 2022 concludes with 6 million visitors
JEDDAH, Saudi Arabia, July 4, 2022
The Jeddah Season 2022, a citywide art, culture and entertainment festival, has concluded its activities, after 60 days of exciting shows, programs, and activities that took place in 13 zones and event sites.

More than six million domestic and international tourists, representing 129 countries, attended and enjoyed more than 4,200 days of entertainment, cultural, artistic, tourism, maritime sports and other activities, reported Saudi Press Agency (SPA).

The Jeddah season, which began on May 2, has broken records at all levels. It represented the public's satisfaction and met all the desires and tastes of different ages and nationalities. The season focused on the diversity of options, the plurality of locations and their sustainability, the localization of professions, the creation of job opportunities, and the enhancement of competitiveness and quality of life in order to achieve the ambitious goals of the Kingdom's Vision 2030.

Young national cadres of both sexes actively participated in this year's Jeddah Season's management, operation and supervision of all its activities.

The number of Saudis working during the season exceeded 80% of the total workforce, demonstrating their abilities and skills, and the season generated over 76,000 direct and indirect employment opportunities. In addition, the season featured numerous international shows, events, and experiences, some of which were held for the first time in the world, and were able to attract visitors and tourists from 129 countries.

Nawaf Ali Gummusani, Director General of Jeddah Season, noted the great successes achieved by the Jeddah Season until the last day of its activities, in which the number of visitors exceeded 6 million.

He emphasized that this figure is the best evidence to this success and excellence in its events, activities, and programs that created a social, economic, and cultural movement in Jeddah and contributed to the promotion of the entertainment industry in the Kingdom, as well as it presented a new and diverse product with international specifications that won everyone's satisfaction.

Gummusani explained that entertainment has become a promising industry that stimulates the economy and drives other related industries, as seasons and entertainment events push them to maximize opportunities, attract investments, attract tourists and visitors, and provide competitive experiences.

He emphasised the keenness of the season's management on the sustainability of the events held in order to achieve the main objectives of this entertainment and tourism movement, which has made Jeddah today a global tourist destination, in a manner that enhances sustainability, inclusiveness, diversity, multiplicity of opportunities, and maximizes the economic impact.

As a result, it was decided that 8 of the 13 event zones will continue to present their various offers throughout of the year in partnership with the government and private sectors. In addition to Historic Jeddah, the following zones will maintain and continue their activities throughout the year: Prince Majid Park, Jeddah Art Promenade, Jeddah Jungle, Jeddah Yacht Club, Luna Park, Juvali Park, and the Village.