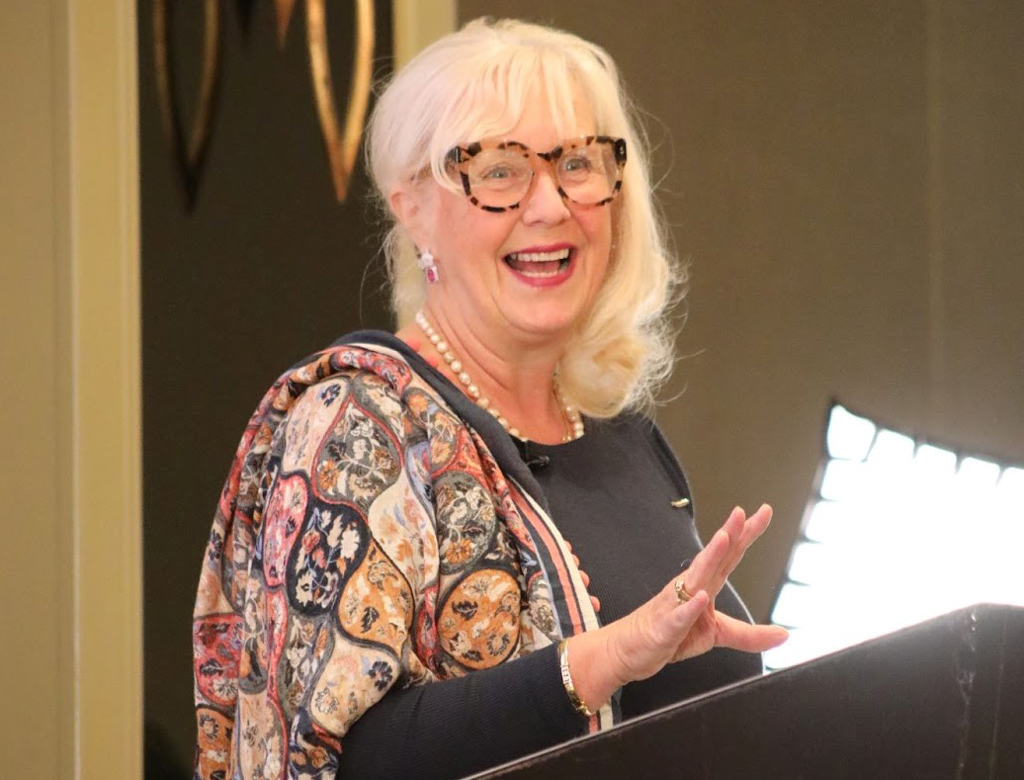 Experts share ideas for planet-positive tourism future
LONDON, September 27, 2022
Representatives from The Red Sea Development Company, Foster + Partners, Equality in Tourism Worldwide, Expedia, SalvaNatura and more took to the stage recently to share their thoughts for a planet-positive future at the TLC Reset Summit.
The topics centred around making business sense of sustainability in the annual forum organised by Welsh enterprise TLC Harmony with support from Travwell ETN, TTN, KITI Social and the The Sustainable Hospitality Alliance.
The discusions took place at the Hyatt Regency London - Churchill, led by emcee travel-journalist-turned-actor Scott Alexander Young.
The live event was also streamed globally with participants dialling in from India to El Salvador, in advance of World Tourism Day.
Reset is a global summit series that supports the tourism sector's recovery and ambitions to put nature at the heart of hospitality and tourism policy and business. In addition to sparking global conversations, the event inspires the adoption of TLC's sustainable development programmes to help businesses to achieve sustainability goals.
The Red Sea Development Company Deputy Chief Environmental Sustainability Officer Dr Omar Al-Attas discussed family-focused sustainable hotels and resorts at the event.
Quotes of note from the day include:
* "There can be no sustainability without gender equality" - Dr Stroma Cole, Equality in Tourism Worldwide
* "There are no passengers on the planet, only crew" - Dr Willy Le Grande, IUBH School of Business and Management paraphrasing Marshall McLuhan
• "A light touch is needed in tourism development" - Marilu Sicoli, Foster + Partners
The global summit was also a springboard for business solutions.
GABI and Planet TIP were announced by TLC Harmony's Nicki Page and Leo Downer, offering new, free impact analysis tools to all tourism and hospitality businesses who agree that travel has more than an opportunity to rebound, the time to progress in planet positive ways is now.
Hyatt Corporation in India, the UAE and London, UK have been instrumental in programme trials. The first boutique resort and spa to step forward to try the tools is the award-winning medi-wellness resort The Farm at San Benito in the Philippines. They were prompted by an enthusiastic introduction to the programme by their new North American marketing and sales agent My Global Life and the success of Hyatt trials, said a statement.
"We invite those in the tourism world seeking an easy and effective way to measure and offset their operation's planetary harm to be in touch and join our waitlist for the GABI and Planet TIP programs as they conclude trials and roll out, globally with compliments of TLC Harmony," said Page.
A call was given for support to global architects, journalism professionals, tourism associations and governments by NGO SalvaNatura to shape plans for its emerging tourism and development corridor between Guatemala, El Salvador and Honduras dubbed "The Green Triangle." Private reserves and national parks are the backdrop of a rural tourism destination with a mission to embrace planet-positive development from the ground up, and between a trifecta of countries. Guatemala will be the chosen site for the next Reset meeting of the minds.
A new free global locations-based app via KITI Social works like PR-in-your-pocket for businesses to help generate tourism and sustainability content through media and influencer networking, workshops and events was launched at the forum. A KITI group has been created to serve the sustainable tourism niche. -TradeArabia News Service