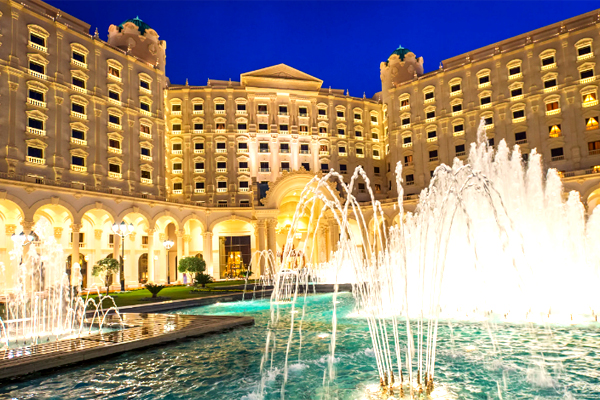 Religious tourism, leisure events boost Saudi hospitality sector
RIYADH, February 7, 2023
With religious tourism returning in earnest, festivals and entertainment events in full swing across Saudi Arabia and corporate tourism picking up, almost all key performance indicators of the kingdom's hospitality sector registered stellar growth in 2022, according to CBRE, a global real estate consulting firm.
While the recovery has clearly not been uniform across all of Saudi Arabia's hospitality markets compared to 2019, there has been a marked rate of recovery ensue at a country level during the second half of 2022, stated the expert in its Saudi Real Estate Market Review Q4 2022.
According to CBRE, Saudi Arabia's average occupancy rate improved by 17.2 percentage points year-on-year in 2022, while the ADR increased by 17.9%. As a result, its average RevPAR recorded an increase of 67.2%.
On a city level, the top consultancy said Dammam and Al Khobar saw a softening of occupancy rates, which fell by 8.0 and 2.5 percentage points year-on-year respectively.
Over this period, this negative trend extended to ADRs in Khobar which fell by 3.6%, whereas Dammam's ADRs increased by 4.1%. Overall, in Dammam and Khobar this has resulted in RevPARs decreasing by 10.8% and 7.8% respectively, it stated.
Year-on-year in 2022, the resumption of religious activities reflected positively on Makkah and Madinah leading to upticks in ADRs and average occupancy rates by 34.2% and 41.9% and 35.9 and 33.7 percentage points respectively, said CBRE in its review.
In Jeddah and Riyadh, growth in the occupancy rate and ADRs has underpinned year-on-year respective RevPAR increases of 30.4% and 32.3%, it added.
Taimur Khan, the Head of Research (Mena) at CBRE, said: "Saudi Arabia's real estate sector has recorded improving key performance indicators in 2022, with performance almost uniformly improving across its offices, hospitality, industrial and residential sectors."
However, stated Khan, there is a short supply of quality and suitable stock in the market and also delay si being witnessed in new projects' handover.
In major metropolitan centres, the delivery of this stock will be key in achieving future growth, in terms of prices, rents and transactions," he added.-TradeArabia News Service