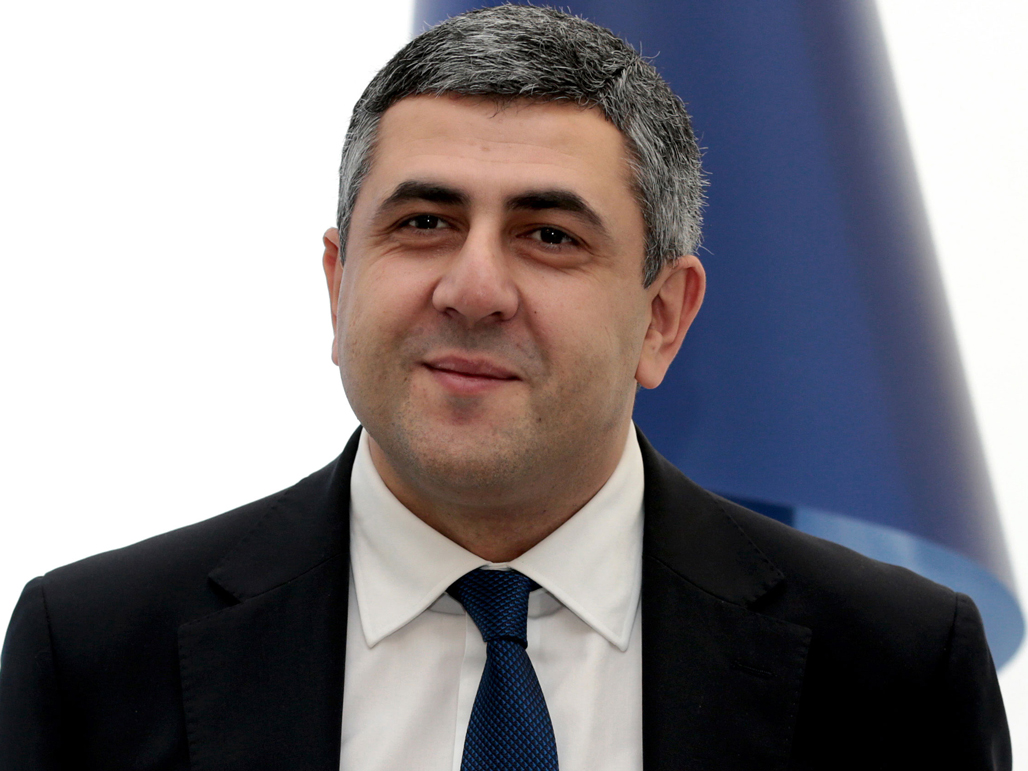 Zurab Pololikashvili
Agritourism market projected to reach $118.63bn by 2032
DUBAI, March 30, 2023
The global Agritourism Market is anticipated to reach a valuation of $118.63 billion by 2032 from $62.49 billion in 2022 at a CAGR of 6.6% during the forecast period of 2023-2032, says a research report published by Extrapolate.
The healthy growth is driven by governments' increased emphasis on promoting rural tourism and supporting on-farm sales to boost local economies. Notably, North America remains a dominant force in the market, commanding over 45% of the market revenue share.
Agritourism, a rapidly growing segment of the tourism industry, involves integrating agricultural practices and experiences with leisure activities. This market has gained immense attention recently as tourists increasingly seek authentic, sustainable, and eco-friendly experiences.
Grants and loans
In line with this, many countries have implemented policies and initiatives to promote and support agritourism development. In addition, the US Department of Agriculture (USDA) offers various grants and loans to support agritourism, including the Rural Business Development Grants, Value-Added Producer Grants, and the Farm Service Agency's loans for diversifying farm operations.
"Global tourism is on track to return to pre-pandemic levels by the end of the year. By investing in people and projects that make a difference, we can deliver on the sector's potential to drive growth and opportunity for all," said Zurab Pololikashvili, Secretary-General, UNWTO. He said: "Agritourism provides multiple revenue streams for farmers and rural communities. These include direct sales of farm products, fees for farm tours and events, educational workshops, accommodation, and catering services."
Government funding and support
Governments worldwide have recognised agritourism's value and implemented various programmes to support its development. Some of the notable programmes giving a boost to the global agritourism market include:
·The European Union's Rural Development Programme: This programme provides financial support for developing agritourism facilities and services in rural regions, with a total funding of EUR100 billion ($108.38 billion) for 2014-2020. The programme was extended till 2022 with additional funds of EUR35 billion.
·The United States Department of Agriculture's (USDA) Agritourism Programme provides grants, technical assistance, and marketing support for agritourism ventures. In May 2022, USDA invested $770 million to expand business opportunities in rural areas.
·URB, a leading developer of eco-friendly urban spaces, is set to construct the world's most expansive agritourism destination in Dubai, Agri Hub, in collaboration with the UAE government. This ground-breaking project aims to generate over 10,000 employment opportunities and foster a green economy within the city. As a pioneer in sustainable city development, URB's ambitious endeavour will establish Dubai as a premier agritourism hotspot.
Domestic tourist segment
Domestic agritourism is projected to continue generating the highest market revenue and emerging as a promising avenue for sustainable rural development. In addition, Extrapolate's research indicates that the growing interest of locals in exploring the rural lifestyle, agriculture techniques, and other related outdoor activities such as horse riding and camping has significantly contributed to the segmental growth.
Furthermore, domestic tourists are attracted to experiencing local cultures and traditions. This, in turn, offers an opportunity to support the local economy. For instance, the gaining popularity of the farm-to-table trend, where visitors can participate in activities such as picking fruits and vegetables, milking cows, or making cheese, adds value to the agritourism experience.
In the last few years, to fully capitalise on the potential of domestic agritourism, governments around the globe have started to address the challenges farmers face in terms of infrastructure, training, and marketing. In line with this, they have begun promoting rural tourism, providing financial support for infrastructure development, and creating training programs for farmers. As a result, many urban consumers are attracted to these activities around the globe, further supporting segmental growth.
On-farm sales
The on-farm sales segment held the second largest market share after outdoor activities in the global agritourism market in 2022 and is projected to continue to maintain its position in the coming years, according to Extrapolate's analysis. In addition, this segment offers farmers higher profit margins as it eliminates mediators or distributors.
According to a USDA study, farmers who participated in agritourism earn an average of 33% more per production unit than those who sell through traditional channels. Additionally, selling directly to consumers allows farmers to benefit from the increasing interest in locally-grown produce. This trend has led to an 86% increase in farmers' markets in the US between 2008 and 2021.
Selling directly to consumers offers farmers a competitive edge and diversifies their revenue streams by selling value-added products and agritourism experiences. It has been found that agritourism businesses that sell directly to consumers generate most of the revenue from diversified streams by offering value-added products such as jams, jellies, baked goods and agritourism experiences such as farm tours, pick-your-own, and farm-to-table dinners.
North America to generate more than 45% of sales
According to the UNWTO World Tourism Barometer and Statistical Supplement in September 2022, North America experienced a 103% increase in tourism from January to July 2022 compared to 2021.
As a result, North America remains the largest market for agritourism, generating over 45% of the global market revenue. The growth of the agritourism market in North America can be attributed to several factors, such as strong government support, changing lifestyles, increasing focus on sustainable farming, and growth in farm sales.
In addition, direct-to-consumer sales are projected to contribute the highest revenue to the North American agritourism market. This includes sales through farmer's markets, community-supported agriculture (CSA) programs, and other direct sales channels. This trend also supports the increasing demand for locally produced food and a desire for consumers to connect with their food source.
Competitive landscape
Agritourism is a rapidly growing sector in the tourism industry, attracting visitors who are interested in experiencing rural life, agriculture, and farm-to-table experiences. As the demand for agritourism experiences continues to increase, the market has become highly fragmented, with a strong presence of regional players.
However, the agritourism market is expected to become more competitive in the years to come as more players enter the market. The growth of the agritourism market has attracted the attention of more prominent players in the tourism industry, including hotels, tour operators, and travel agents, who are starting to offer agritourism experiences as part of their packages.-- TradeArabia News Service