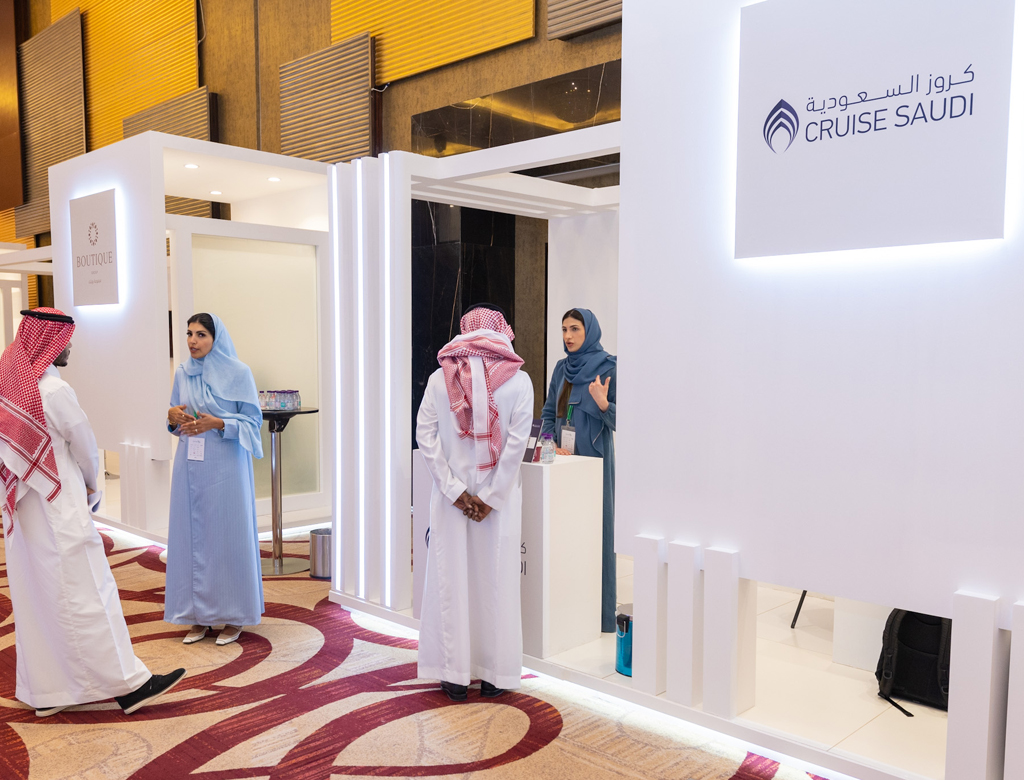 Cruise Saudi joins job fair to recruit local talents
RIYADH, May 29, 2023
Cruise Saudi, a Public Investment Fund fully-owned business, keenly participated in the Ministry of Tourism's first two-day Tourism Job Fair, with the aim of recruiting Saudi talents in the rapidly growing cruise tourism sector.
Cruise Saudi is committed to creating 50,000 direct and indirect jobs in Saudi by 2035, which will benefit the local workforce, a statement said.
Cruise Saudi Chief Human Capital Officer Ayman AlGhamdi said: "As we are developing a new industry that supports the Saudi tourism sector, we believe in investing in the local community and its cadres. With a Saudization rate of 71 per cent, we are proud of our local talents who have proven their capabilities, qualifications and fast development in a wide range of cruise related fields."
Additionally, Cruise Saudi has outperformed the female employment goals outlined in Vision 2030, with their participation in the workforce now reaching 32 per cent, ahead of the 2030 target of 30 per cent.
Saudi tourism is currently undergoing a massive transformation with a focus on long-term, sustainable growth. Under plans set out in Vision 2030, tourism will become an important tributary for national economy.
Deputy Minister of Tourism Human Capabilities Development Mohamed Bushnaq said: "This forum comes at a pivotal moment, as Saudi Arabia's tourism sector is undergoing substantial development. Having transformed into a regulated industry backed by regulations, systems, projects, and programs, it is striving to become one of the most important pillars of Saudi Vision 2030. The ultimate aim is to contribute to the diversification and prosperity of the national economy.
"We are here today, steadfastly continuing our journey to provide more opportunities for this generous nation by launching the first tourism employment forum both in-person and through a dedicated virtual platform, which aims to meet the increasing demand within the tourism sector. One of the most important targets of the tourism sector in Saudi is to create an additional one million jobs in the sector by 2030, and we are, thankfully, confident in achieving this target by working hand in hand with our partners in the private and public sectors."
The tourism sector will create one of every three jobs in Saudi in the next decade, as it switches its focus to the growth of non-oil sectors. The country also aims to welcome 100 million visitors by 2030.
In addition to recruiting for the company, Cruise Saudi works alongside private sector companies, government and non-government entities and SMEs to make a formidable positive impact on the local communities and small businesses and provide training opportunities to young Saudis to help them develop the required skills to support Cruise Saudi in its delivery of a high-quality cruise tourism offering. - TradeArabia News Service