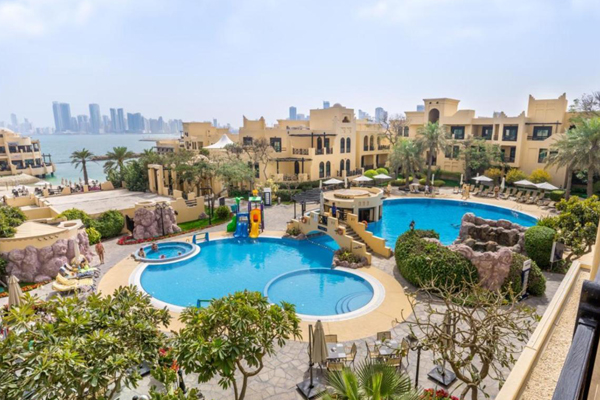 Sale of Novotel Al Dana Resort to Gulf Hotels completed
MANAMA, June 7, 2023
The sale and transfer agreement of Novotel Al Dana Resort to Gulf Hotels Group in Bahrain has been completed.
SICO, a leading regional asset manager, broker, market maker, and investment bank (licensed as a wholesale bank by the CBB), has announced the completion of its advisory to Al Jazeera Tourism Company (AJTC) on its sale of 100% of Novotel Al Dana Resort to Gulf Hotels Group, said a statement.
Following the initial announcement in February, the parties have now successfully completed the required conditions and executed the property transfer agreement. The operational transfer of the property to Gulf Hotels Group will go into effect on June 8, 2023, it said.
Najla Al-Shirawi, CEO of SICO said: "SICO takes great pleasure in successfully facilitating the completion of this sale on behalf of AJTC. Drawing upon our expertise in overseeing various transactions in Bahrain and the region, we have utilised our specialised advisory services to assist AJTC in the process of selling Novotel Al Dana Resort. We are delighted to have contributed to the achievement of AJTC's objectives and the overall success of this deal as a result of the investment banking team's hard work and dedication."
"The seamless sale of Novotel Al Dana Resort – one of Bahrain's major hotels – to a well-established name in the hospitality market such as Gulf Hotels Group is a strategic milestone for our company that comes as part of our broader business strategy. We are confident that the operations of this key resort will continue to thrive under its new ownership," said Hazem Al Mubarak, Chairman of AJTC.
Wissam Haddad, Head of Investment Banking and Real Estate at SICO, commented: "Like many industries, the hospitality industry has also experienced an increase in M&A activity, seeking enhanced competitiveness, synergies, and expanding geographic presence. This trend has led to a diversification of offerings beyond traditional hotel properties, with companies venturing into new segments such as serviced apartments, resorts, conference centres, F&B, spas, and other related services." – TradeArabia News Service