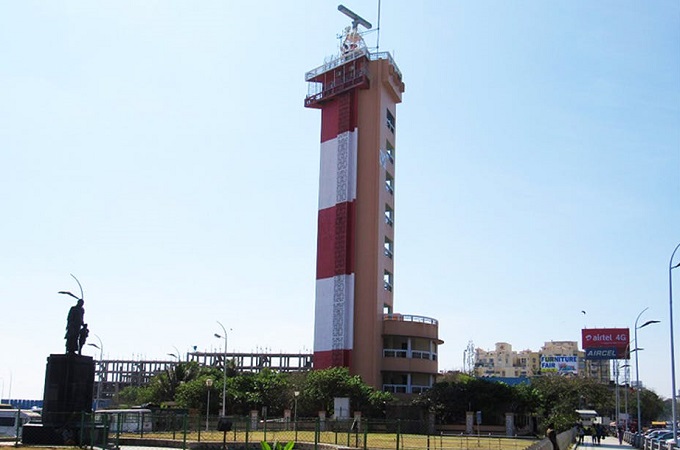 The lighthouse on Marina Beach, Chennai, Tamil Nadu
India to develop lighthouses as tourist attractions
NEW DELHI, September 25, 2023
India has embarked on a novel initiative to develop lighthouses along its sprawling 7,517-km coastline as tourist attractions, said a report in WAM news agency.
In line with this, India's first Lighthouse Festival opened in the popular tourist destination of Fort Aguada in Goa on September 23.
Fort Aguada is one of 75 such lighthouses along India's coastline to be developed for tourism in the first phase of this initiative.
India's Prime Minister Narendra Modi said in his monthly interactive radio address ("Mann ki Baat" or "thoughts from the mind") that "in all these lighthouses – depending on their capacities – museums, amphi-theatres, open air stages, cafeterias, children's parks, eco-friendly cottages and landscapes will be built as centres of attraction for tourists."
Making a case for developing tourism facilities around the light house complexes, Modi pointed out that the lighthouse in Chennai is one of the few lighthouses in the world which has elevators. "Such lighthouses are unique in terms of tourism."
Inaugurating the festival, India's Minister for Ports, Shipping and Waterways, Sarbananda Sonowal, said: "While ships continue to be guided for safe sailing by these lighthouses, they will now also offer opportunities to people to relish their magnificent beauty with nature."
Goa's Chief Minister Pramod Sawant said: "Goa has played an important role in India's maritime history. Lighthouses are beacons of hope and symbols of strength."
The festival has been organised like a carnival with a variety of local artists and dance troupes, culinary and ethnic food stalls, music concerts and similar activities. Historians, archaeologists and cultural anthropologists will participate in discussions on maritime history. – TradeArabia News Service