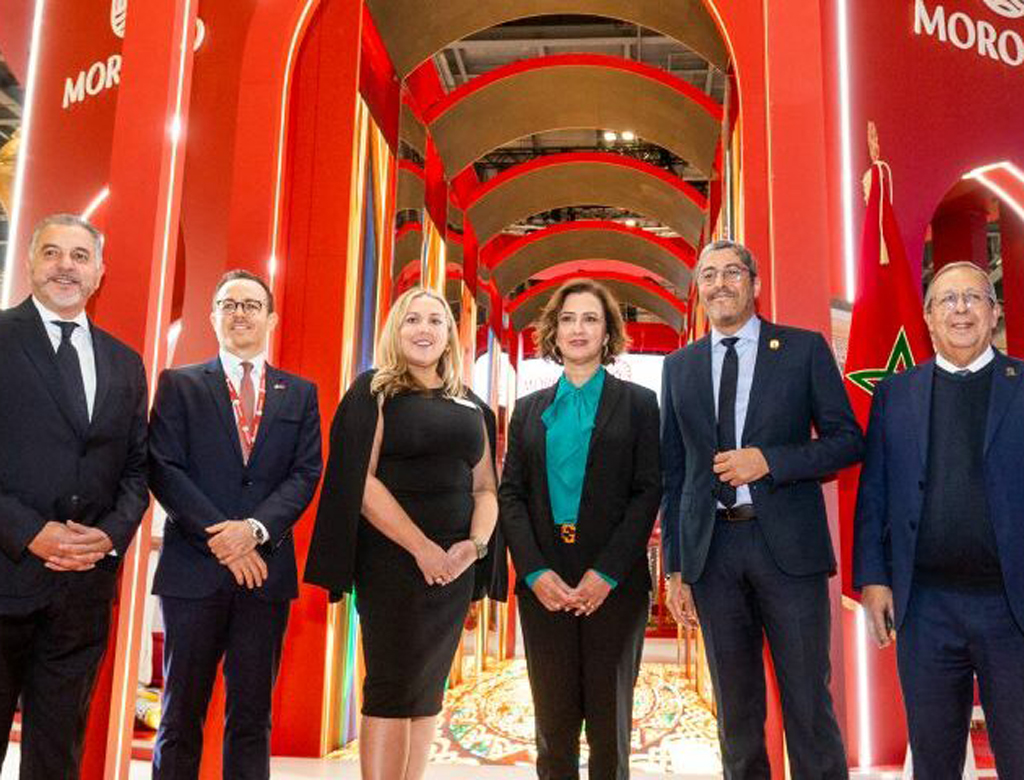 Morocco makes strong presence at WTM London
LONDON, 20 days ago
The Moroccan National Tourism Office (MNTO) is participating with a strong delegation in the World Travel Market (WTM) London 2023, taking place till November 8.
It has a presence of 44 professional co-exhibitors and representatives from Morocco's 12 regions. The delegation is led by the Minister of Tourism, Handicrafts, Social and Solidarity Economy, Fatim-Zahra Ammor, Adel El Fakir, General Director of the MNTO and Hamid Bentaher, President of the National Tourism Confederation.
A must-attend event for the travel industry, WTM is one of the world's largest B2B trade events. For the 2023 edition, Morcco has been announced as Premier Partner of the show. Morocco will benefit from the exceptional branding opportunities and an exclusive presence at the openeing ceremony.
The MNTO is taking advantge of the opportunity to unveil its new stand concept, which is redeployed at all Moroccan trade events between 2023 and 2024. The Morocco pavillion boasts a record surface area of 760 sq m, including 130 sq m dedicated to the Marrakech-Safi and Agadir-Souss Massa regions, two of the most popular destinations for British tourists.
On the sidelines of the show, the MNTO signed a five-year partnership with British TO JET2, the market leader. The primary goal this agreement is to integrate Morocco as a top destination in the programming of the leading British TO. In the first year of the agreement, 17 flights a week will be scheduled from several UK departure points, with this number expected to eventually increase to 28 per week.
The MNTO has also signed a five-year partnership with eDreams Odigeo, the world's leading travel subscription platform, which owns the eDreams, GO Voyages, Opodo and Travellink brands. The purpose of this contract is to triple current annual targets, with an annual growth rate of around 30%.
Through this unprecedented participation at WTM London 2023, the MNTO continues its dynamic « Light In Action » strategy by deploying its sales force at one of the world's largest B2B travel industry exhibitions. The aim is to strengthen Morocco's presence in its traditional markets, and to conquer new growth markets capable of contributing to the rise of Morocco as a destination, it said.