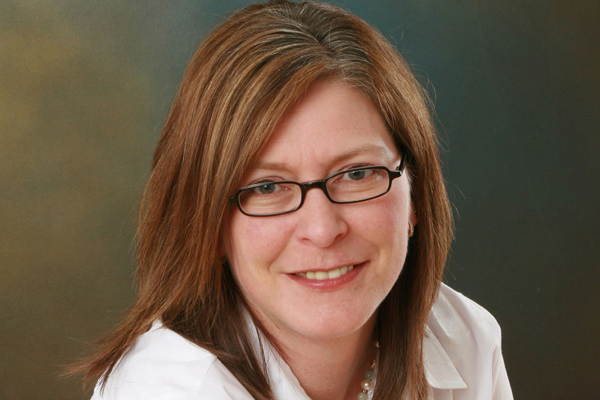 Lori MacVittie
Financial services top digital transformation push
DUBAI, July 26, 2021
Financial services organisations are the most bullish of all sectors when it comes to digital transformation, according to new research by F5.
An industry-specific cut of the 2021 State of Application Strategy Report found that 100% of surveyed financial services organisations are working on digital transformation efforts, up from 84% last year.
Furthermore, nearly 75% are also deeply into the automation of operational processes, and most are looking toward AI-assisted business. At the same time, telemetry is growing in importance, as decision-makers seek increasingly rich, actionable data insights.
"Covid-19 has vastly accelerated a global digital transformation toward a more data-driven future," said Lori MacVittie, Principal Technical Evangelist, Office of the CTO at F5.
"Today, we're seeing many more decision-makers from the financial services realm embracing the public cloud and SaaS, rapidly ramping up AI operations (AIOps), and seeking application security and delivery technologies that are easy to deploy and provide data for decision-making."
F5's SOAS analysis revealed that finanial services organisations stand out as the leaders in digital expansion, with a focus on business process automation, orchestration, and the creation of more seamless digital experiences. A full 70% of financial services organisations are at this level, which is the most of any industry. Although already in a leadership position, financial services organisations also reported a 13% jump in automation and orchestration efforts, as well as a notable 40% increase in application modernisation, compared to last year.
Significantly, more than four of five financial services respondents (83%) said that they were modernising applications, particularly those associated with IT service desk and customer service functions, with finance close behind.
Nearly three-quarters (71%) of respondents are also using API technology to modernise apps, which is s higher proportion than other industries. At the same time, financial services organisations published considerably more APIs than any other vertical, partly driven by the movement toward open banking. Developments of this nature saw the percentage of financial services respondents reporting volumes of over 10 million API calls per month increase from 10% in 2020 to 48% in 2021.
As a result, financial services organisations are more likely to have implemented an API security solution. More than two-thirds of respondents (69%) reported having a solution in place or are planning to implement one within the year. 83% - again the highest of any surveyed industry – have, or will soon have, an API gateway in place.
In addition, financial services organisations handling more than 10 million API calls per month are more than twice as likely to have deployed an API security solution (82%) as those handling fewer than 1 million API calls per month (32%). Deployment momentum is expected to accelerate as modernisation proceeds.
According to the SOAS findings, 21% of financial services respondents expect to increase their public cloud deployments, compared to just 15% of other respondents.
The vast majority will continue to manage both traditional and modern applications and architectures. 87% of survey respondents say they juggle both, which is an 11-point jump compared to last year. Indeed, most financial services organisations are operating more architectures than ever, with nearly half managing five different architectures – a full 30 points higher than in 2020.
The SOAS report also found that 9% of financial services organisations are already hosting application security and delivery technology at the edge. 66% are planning edge deployments within the next year, although the figure for all other industries is slightly higher at 76%. Security and related compliance issues, which can involve assets the organisation doesn't control, are likely contributors to such hesitancy. SOAS concludes that, as edge programming develops, financial services organisations are more likely to embrace the technology with more purpose.
Approximately two-thirds of financial services respondents apply response time, uptime, and service reliability SLAs to the components that modernise applications (such as APIs). Service reliability, in particular, aligns with business outcomes, and 95% of financial services organisations believe data from their application delivery and security solutions is "important" to keep IT aligned with business outcomes.
Three-quarters of financial services organisations (76%) now view protecting customer data as a primary benefit of application security and delivery solutions, which explains a relative reluctance to host those technologies in the cloud. Only 57% currently do so, compared to 70% of all other respondents.
The multi-cloud availability of application security and delivery solutions is clearly a top priority in the financial services industry, as 92% report that application security solutions are equally important to deploy in the cloud and in on-premises data centres.
"The greater importance financial services places on multi-cloud availability probably reflects both the growing percentage of organisations managing multiple architectures and the desire to simplify management of critical applications across environments," MacVittie explained.
While the financial services industry is moving at pace in most areas, only 5% of respondents indicated that their IT employees have all the automation and orchestration skills required. At the time of the report's publication, 98% said they are missing insights they need, particularly for application issues, performance degradations, and possible attacks.
The SOAS report posits that, for most financial services organisations, there is a growing need for more telemetry and the tools needed to put it to use, as well as cultural changes across business units using the insights for strategic decisions.
Elsewhere in the report, a full 81% of financial services organisations revealed that they are using AI, or are planning to by the end of 2022.
Despite this, and although a majority of organisations feel they have the toolsets they need, nearly 50% see toolset integration and a skills deficit as enduring challenges. Consequently, 48% of financial services organisations say they treat infrastructure as code and, those that do, are twice as likely to deploy it more frequently, even when using automation. They are also four times more likely to have fully automated application pipelines, and twice as likely to use them to deploy half of their application portfolios.
"Financial services organisations have greatly accelerated their digital transformations in the past year," added MacVittie.
"To make further progress toward AI-enabled business, they need an application strategy that includes application security and delivery technology solutions that follow the apps across multiple environments, including the edge. Expect to see the management of multiple architectures continue as the norm, even as modernisation proceeds, which makes multi-cloud availability ever more critical. Only easy-to-use, multi-cloud solutions can deliver the telemetry needed to uncover insights and enable the AIOps that will deliver on the promise of digital transformation with improved customer experiences and stronger bottom-line performances." -- TradeArabia News Service