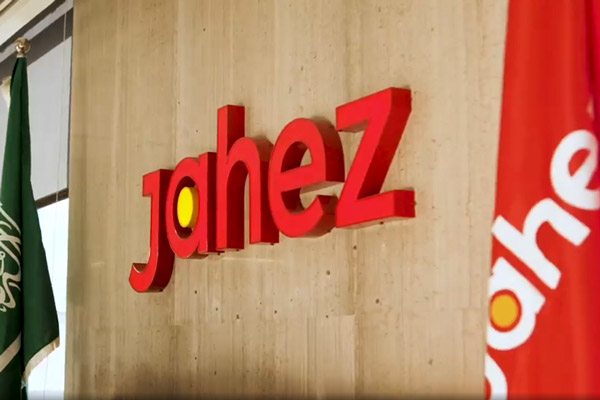 Jahez International Company for Information Systems Technology
Jahez to list on the Saudi Exchange's Parallel Market Nomu
RIYADH, December 1, 2021
Jahez International Company for Information Systems Technology, Saudi Arabia's leading online food delivery platform, has decided to proceed with an initial public offering (IPO) and list its ordinary shares on the Saudi Exchange's Parallel Market (Nomu).
The Capital Market Authority (CMA) approved on September 29, 2021 the group's application for the IPO of 1,363,934 shares, representing 13% of the group's share capital post-listing.
The offer shares consist of a secondary offering of 4.5% of total share capital by way of a pro-rata selldown by the shareholders of Jahez and a primary offering of 8.5% of the total share capital by way of the issuance of new shares in addition to an allocation of up to 15% of the offer shares as an over-allotment to implement the price stabilisation mechanism. The offer shares will be offered for subscription to qualified institutional and qualified individual investors. The final offer price for the offer shares will be announced at the end of the book-building period.
Jahez is a homegrown Saudi business that utilises disruptive technology to connect over 1.3 million active users with its platform's network that includes over 12,000 merchant branches and more than 34,000 delivery partners in 47 cities across Saudi Arabia as of 31 March 2021.
The group experienced tremendous growth since the launch of the Jahez platform in 2016 and captured a significant market share to become a leading delivery platform in the kingdom.
In almost five years since its launch, the orders delivered through Jahez exceeded 68 million, with 36 million orders in the first 9 months of 2021 alone totalling SR3.2 billion ($850 million) of Adjusted Gross Merchandise Value (Adjusted GMV) including VAT and delivery fees.
Ghassab Al Mandeel, Chief Executive Officer at Jahez International Company, commented: "With 1.3 million active users across 47 cities in the kingdom by the end of the first quarter this year, we continue to expand our successful food delivery platform to tap into new growth opportunities offered by rapid changes in consumer behaviour while investing in our proprietary technology and new business verticals, including cloud kitchens, quick commerce and last mile logistics, to capture future growth. We remain agile, taking advantage of the economies of scale and the network effect to meet the needs of customers, in line with our vision of becoming the most loved lifestyle platform with the largest presence in the Middle East."-- TradeArabia News Service