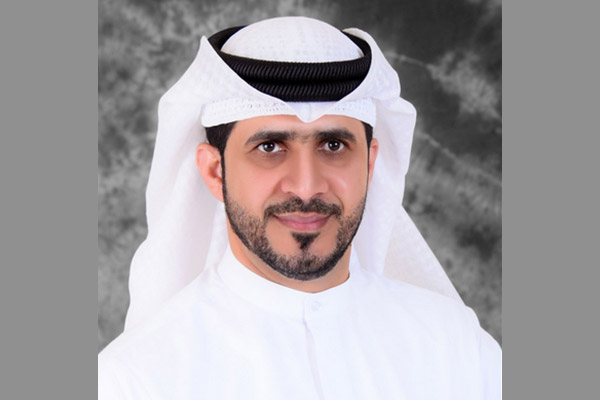 Sharjah hosts green investment workshop
SHARJAH, January 24, 2022
Sharjah Economic Development Department (SEDD) recently organised "Green Investment" workshop aimed at achieving the national sustainability agenda and sustainable development goals in the country.

The workshop, held in cooperation with Ministry of Climate Change and Environment, discussed "green investment" concept, which is a new model of fast-growing economic development based on knowledge of environmental economics, reported Emirates News Agency WAM.

It was done in order to introduce legislation aimed at attracting investment-financing opportunities in projects related to energy, environment and climate change to support global sustainable development.

Sultan Abdullah bin Hadda Al Suwaidi, SEDD Chairman, emphasised on the role played by the Department in supporting the national sustainability agenda and green investment in a way that enhances the economic growth of the country. Such thing is done through the initiatives that SEDD is keen to provide in the field of sustainable investment.

Also, he clarified that Sharjah continuously seeks to support and encourage green investment related to education, technology and innovation as one of the new models of rapid economic development. Such thing is based mainly on good knowledge of the environment. Likely, it is considered one of the most important objectives to promote economic growth while maintaining environmental sustainability.

Al Suwaidi pointed out that such workshops come as a continuation of the awareness initiatives that SEDD focuses to offer, with the aim of spreading awareness of sustainability standards and the importance of their application.

He added that Sharjah has set an ambitious goal of relying on a diversified and innovative knowledge-based economy. Also, due to the global trends to confront climate change, this time is the best to take action to promote green and sustainable development projects.

Khalfan Al Herathi, Director of SEDD Branches, said that the Department aims to highlight the green investment concept and its role to achieve sustainable development goals in the emirate, in addition to focusing on renewable and clean energy solutions.

He added that the workshop also provides a distinct platform to promote cooperation between local and federal government agencies to improve sustainable development.

Al Herathi stated that green investment provides practical opportunities to achieve economic growth by focusing on innovation in the field of clean technology, promoting investments and seeking solutions based on natural resources.

In addition, he explained that benefiting from advanced technology that promotes sustainable development is an essential aspect of the economic diversification strategy adopted by UAE in general and Sharjah in particular.