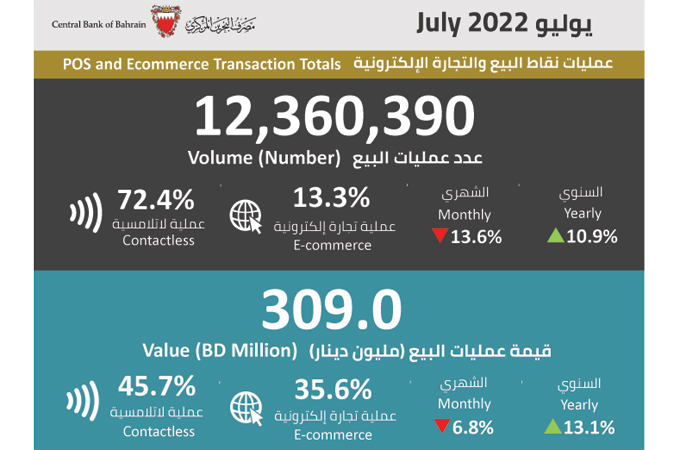 Bahrain POS, e-commerce transactions value at $819m in July
MANAMA, August 16, 2022
Bahrain's point of sale (POS) and e-commerce transactions totalled 12.36 million with a value of BD309 million ($819.67 million) in July 2022, Central Bank of Bahrain data showed.
The figures show a 10.9% increase in numbers from the same month in 2021, but a decline of 13.6% from June 2022. In value, it was an increase of 13.1% compared with July 2021 and a fall of 6.8% compared to June 2022.
Contactless transactions accounted for 72.4% of the volume (45.7% of value) and e-commerce 13.3% (35.6% of value), said the data.
In terms of useage by sectors, Restaurants accounted for the largest number (4.416 million), while the Government sector posted the highest value (BD91.5 million).