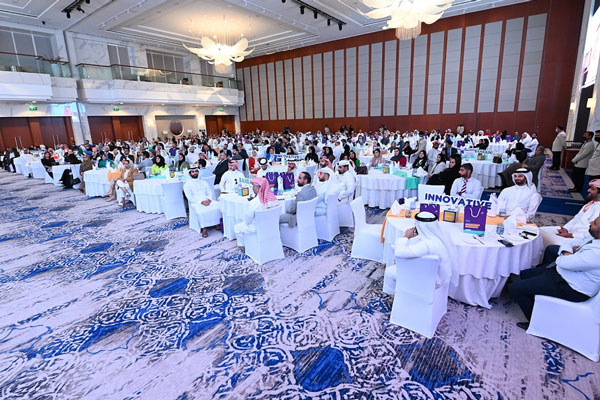 The Town Hall
Bahrain Islamic Bank organises its Town Hall
MANAMA, September 21, 2022
Bahrain Islamic Bank (BisB), the leading bank in providing Islamic digital banking services in the Kingdom of Bahrain, recently organised a Town Hall for its employees.
Marking the return of the event following a two-year hiatus in light of the pandemic, this year's event witnessed the attendance of more than 340 of the bank's employees, which was held in the conference hall of the Gulf Hotel.
The Town Hall included a special address given by Dr Essam Fakhro, the Chairman of the Board of Directors. The Chief Executive Officer (CEO) of the Bank, Hassan Jarrar, then provided a review of key financial achievements for the second quarter of 2022 and subsequently led the ceremony dedicated to honouring employees with extensive years of service.
Following a Question & Answer (Q&A) session which opened up the floor to answering any inquiries from the bank's employees, the Town Hall concluded with raffle draws for a number of cash and in-kind prizes for the bank's employees.-- TradeArabia News Service