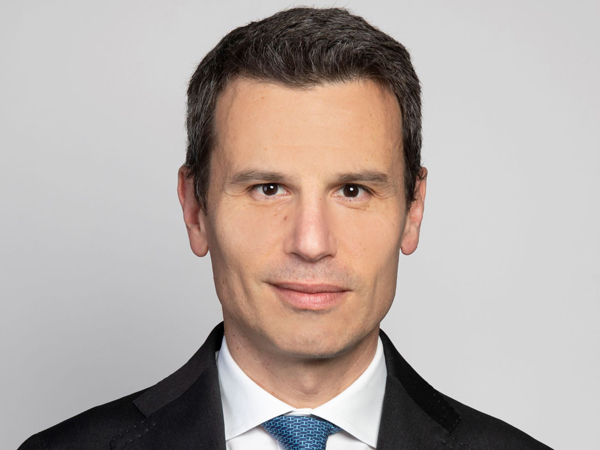 Giorgio Medda
Azimut enters groundbreaking partnership with UniCredit
DUBAI, January 25, 2023
Azimut Holding, one of the largest asset managers in Europe, has signed a letter of intent with UniCredit, Italy's second largest bank, defining essential elements for the distribution of asset management products in Italy.
This unique partnership, believed to be a first in Europe, accelerates and supports UniCredit's strategy to strengthen and develop its asset management competencies, allowing to pursue it right away with the contribution of Azimut, the only asset management company in Italy with a global presence that includes also emerging and frontier markets.
Azimut will establish, and independently manage, a new management company in Ireland that will develop investment products, in particular mutual funds, for a non-exclusive distribution through UniCredit's network, which today reaches 7 million customers in Italy. Specifically, Azimut plans to launch an initial range of dedicated funds to be distributed in Italy as of the second half of 2023, subject to the necessary regulatory approvals.
Investment strategies
For more than 10 years, Azimut has been relying on its Global Asset Management Team composed of over 170 professionals throughout the 18 countries around the world where the Group operates. The same team, which manages around 250 investment strategies in public markets, will be supporting the development of the partnership with UniCredit in its first phase.
The asset manager has also expressed confidence that such partnerships opportunities may attract attention beyond Europe, especially in the regions where Azimut has strong local asset management presence such as the Middle East.
The firm believes that new business models are emerging, which requires exploring deeper interaction between banks and asset management firms aiming to provide aenhanced experience for clients. The changing regulatory landscape and digitization are driving greater collaboration between financial firms and reshaping the financial ecosystem.
Long-term partnerships
"This breakthrough partnership with UniCredit is yet another testament to our capabilities and our willingness to harness long term partnerships with large, key players," said Giorgio Medda, Azimut Group CEO and Global Head of Asset Management.
"It is also a testament of how our asset management capabilities with over 30 years of track record have proven their strong value in the Italian and European investment management space. Our prime objective is to bring the same success to the regions where we are operating by expanding our knowledge and expertise for the benefit of clients. We will continue to expand our customer base and look to develop partnerships with local banks wherever we can enable them to strengthen their suite of offering as well. We have a strategic blueprint in place to help us build upon our strong foundation, and we look forward to realizing the full extent of our strategy," he added.
"We see the Azimut/Unicredit accord as a showcase of our aptitude to bring value added to the industry and of our unique model. The investment management industry in the Middle East is set to undergo significant challenges and growth in line with the long-term strategies of regional governments to diversify their economies and bolster their financial markets. As an international firm with multiple investment centres in the Middle East, we are perfectly positioned to provide solutions to the local banks in our region," Maroun Jalkh, CEO of Azimut (ME) Limited, UAE, said.-- TradeArabia News Service