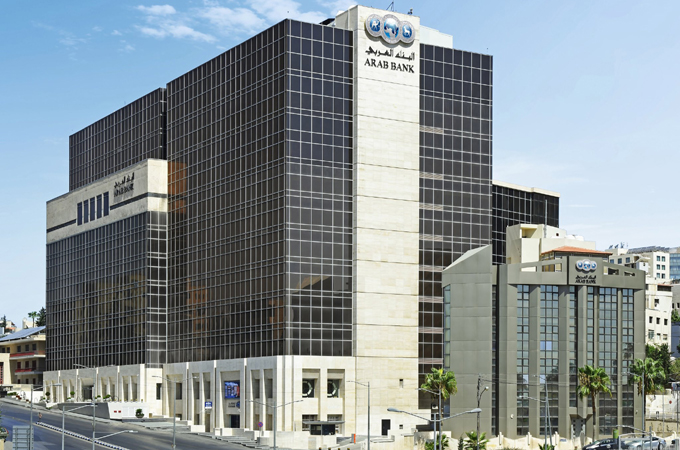 Arab Bank Group's net income for 2022 surges to $544m
AMMAN, January 28, 2023
Jordan-based Arab Bank Group achieved solid results for the period ending December 31, 2022, with a net income of $544.3 million compared to the previous year's figures of $314.5 million.
Announcing the 2022 results, Arab Bank said its performance was mainlyu driven by robust growth in its core banking business across different markets, as net profit before provisions and tax increased by 23% to reach $1.35 billion.
Excluding the impact of devaluation of several currencies against the US dollar, loans and deposits grew by 5% to reach $35.4 billion and $ 47.7 billion, respectively, despite the volatile operating environment, said the bank in its statement.
Impressed by the results, the bank's board of directors has recommended to the shareholders, the distribution of 25% cash dividends for the financial year 2022, it added.
On the solid performance, Chairman Sabih Masri said Arab Bank was able to achieve several key strategic objectives in 2022 despite the challenges that emerged during the year.
These results reflect the bank's unique footprint as well as its diversified franchise and rooted presence in several markets, he stated.
Masri pointed out that the bank remains committed to its strategic sustainable growth direction centered on serving customers' evolving needs, and continuing to invest in innovation and digital transformation.
CEO Randa Sadik said Arab Bank continued to deliver sustainable growth rates during 2022 despite the economic challenges stemming from high inflation, increased interest rates and the devaluation in exchange rates of several currencies against the US dollar.
The bank's net operating profit grew by 23% driven by the growth in revenues from its core banking business, its diversified sources of income, with focus on non-interest income, as well as controlling operating expenses in line with the bank's prudent strategy, she noted.
Sadik pointed out that the group's liquidity and asset quality remains solid where loan-to-deposit ratio stood at 74.2% and credit provisions held against non-performing loans continue to exceed 100%.
Arab Bank Group maintains a strong capital base that is predominantly composed of common equity with a capital adequacy ratio of 16.6%
On the future outook, Sadik said the bank continues to implement its ambitious strategy on this front.
"During the year the bank launched several digital banking services and solutions across various markets to meet the evolving needs and expectations of the different customer segments, including youth, inline with the latest trends and developments," he added.-TradeArabia News Service