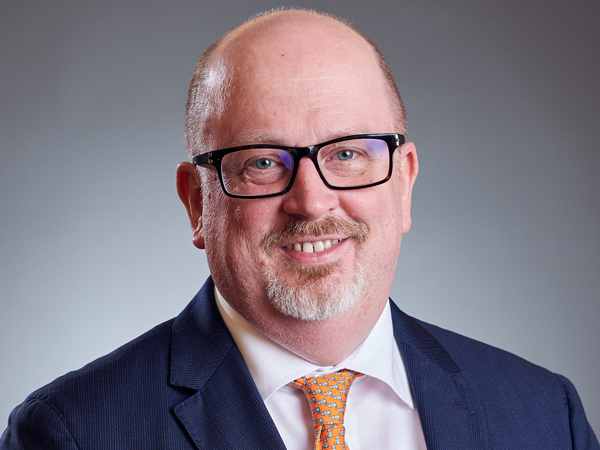 Christopher Wilmot
Bank ABC arranges landmark $600m Sukuk Issuance for ALC
MANAMA, March 16, 2023
Bank ABC, one of Mena's leading international banks, has acted as the Sole Arranger, Structurer and Joint Lead Manager (JLM) and Bookrunner for a $600 million 5-year Sukuk Issuance by Air Lease Corporation (ALC).
This issuance marks not only the debut Sukuk from ALC but also the first sukuk issuance by a corporate from North America. The issuance is part of ALC's funding strategy to diversify its investor base and tap a new pool of liquidity.
Bank ABC, along with a number of regional and international banks, announced the transaction on February 27 followed by a deal roadshow covering investors in the UAE, Qatar and KSA. As a 144A/Reg S issuance listed on the London Stock Exchange, the Sukuk was open to the global investor community. With the strength of the JLM group, strong market appetite for Sukuks, and investment grade credit, the transaction was 3.5x oversubscribed and was priced successfully on March 6, 2023.
Leading role
Christopher Wilmot, Group Head of Treasury & Financial Markets, Bank ABC, said: "We are proud to have played a leading role in this historic corporate Sukuk issuance from the US. With ALC's robust aviation business and solid financial position, the issuance presented an attractive Shari'a compliant investment opportunity for regional investors.
"We are committed to opening this avenue of funding for our clients in our core US market, enabling them to access a wider pool of liquidity. I would like to thank ALC, and all participating banks, for their trust and confidence in Bank ABC's Debt Capital Markets & Islamic Finance services and all the teams involved from across the Group in making this transaction a remarkable success."
ALC is the second largest aircraft leasing company globally, with total platform scale of over $55 billion across its owned, managed and on order fleet. The company is principally engaged in buying commercial aircraft (from Airbus and Boeing and is considered their largest client) and leasing them to airline businesses in every major geographical region, spanning approximately 115 airlines across 61 countries. In addition, the company supplies fleet management and remarketing services to third parties.
Thought leadership
"We are grateful to the team at Bank ABC for their thought leadership and expertise in executing the first Sukuk offering from a North American corporate borrower. The transaction is a testament to ALC's commitment to diversification of funds as well as the strong liquidity in the Middle East.
"We look forward to expanding our funding footprint in this region and believe this transaction is a key step in highlighting the opportunities that exist in this market. The quality and depth of demand for the transaction exceeded our expectations and we are thankful to our banking partners, investors, and advisors for their support in achieving this outcome," said Greg Willis, Executive Vice President & Chief Financial Officer, Air Lease Corporation.
Bank ABC is a leading global banking player and provides innovative wholesale financial products and services, including Capital Markets, Transaction Banking, Specialised Finance, Islamic Finance, Real Estate Finance and Financial Markets to Corporates and Financial Institutions. It also offers retail banking services through its extensive network of retail branches in Jordan, Egypt, Tunisia, and Algeria and through its digital, mobile-only ila Bank in Bahrain.-- TradeArabia News Service