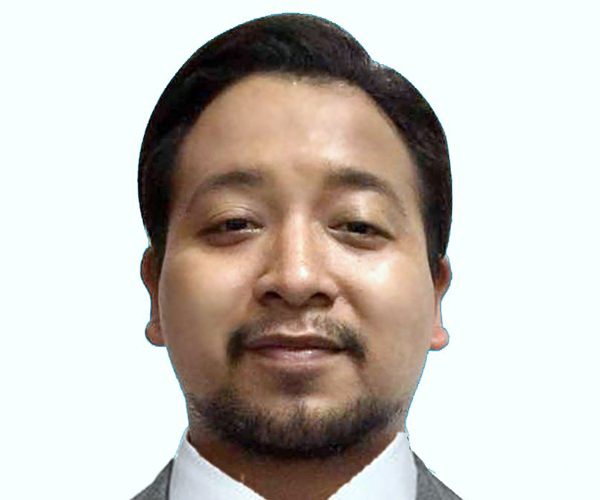 Captain Mohd Ikhwanul Shafiq
AL Jabeer acquires Ledgerblock International Technology
DUBAI, May 31, 2023
AL Jabeer Technology, a subsidiary of the AL Jaber Group, has successfully acquired Ledgerblock International Technology Co to advance blockchain technology and expand its operations in the region.
The decision to acquire Ledgerblock was driven by the immense potential of the LBVV COIN and its substantial user base of 500K members across 60 countries. AL Jabeer aims to leverage this acquisition to bring the latest advancements in blockchain technology to a broader audience.
As part of the restructuring process, the previous management team of Ledgerblock will step aside, enabling AL Jabeer to transition the organisation towards a decentralised autonomous organisation (DAO) model.
Positive developments
AL Jabeer Technology will introduce cutting-edge blockchain technology to the market and anticipates positive developments in the near future. This acquisition marks a significant milestone for AL Jabeer, signifying a substantial investment in blockchain technology and the potential of the LBVV coin.
Ledgerblock recently launched its official coin, LBVV Coin, which is currently valued at 0.33 cents. LBVV Coin can be obtained through various cryptocurrency exchanges, with Pancake Swap being the current provider.
LBVV Coin is now listed on Coin Market Cap, providing transparent price tracking, and white papers can be accessed at Ledgerblock.io. Additionally, Ledgerblock offers an NFT Marketplace where collectors can purchase and collect their desired NFTs.
Robust roadmap
Ledgerblock has a robust roadmap for developing Blockchain applications, Cryptocurrency, Non-Fungible Tokens, NFT Markets, Avatars, Metaverse-Meta Commerce, Game Fi, and Hash Games.
"I am excited about the new ownership taking over as it brings fresh ideas and perspectives that can further propel our growth and success in the market. We look forward to this new chapter and are confident that with their leadership, we will continue to thrive and bring innovative solutions to our clients," said Captain Mohd Ikhwanul Shafiq, Marketing Director, Ledgerblock.-- TradeArabia News Service