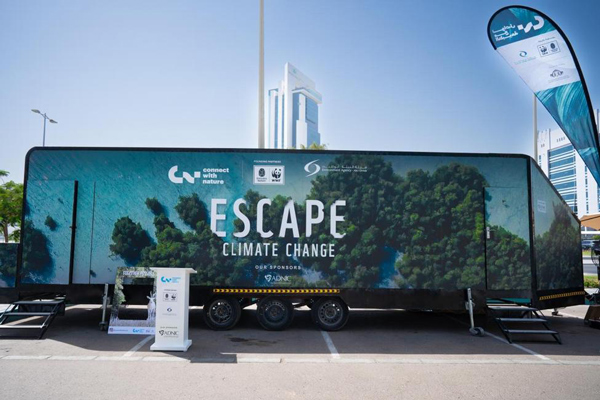 The escape room
Adnic sets up nature-themed escape room
ABU DHABI, June 5, 2023
Abu Dhabi National Insurance Company (Adnic), a leading regional multi-line insurance provider, has launched the 'Escape Climate Change: Mangrove Edition', a nature themed escape room as part of World Environment Day on June 5.
For this Adnic has partnered with Emirates Nature-WWF and Environment Agency – Abu Dhabi.
The launch is part of the COP28 Youth climate and Nature series, which was inaugurated by a host of VIP guests.
Climate adaptation
Members of the public were able to experience the immersive escape room and discover the science behind climate adaptation. By focusing on mangrove restoration and its vital role, it aimed to inspire action and highlight the potential of Nature-based Solutions in tackling climate challenges.
Charalampos Mylonas, CEO of Adnic, said: "As a leading insurer, we firmly believe that we have a responsibility to protect not only our clients, but also the planet we inhabit. Our sponsorship of the Escape Climate Change event reflects our commitment to fostering a sustainable future for the next generations through public awareness and supporting the UAE's journey towards achieving net-zero emissions. We look forward to more impactful initiatives in the coming period and an effective partnership with Emirates Nature-WWF for years to come."
A prominent and active partner in environmental conservation, Emirates Nature-WWF has a 22-year legacy of delivering transformative impact. The non-profit works in association with WWF, one of the world's largest and most respected independent conservation organisations.-- TradeArabia News Service