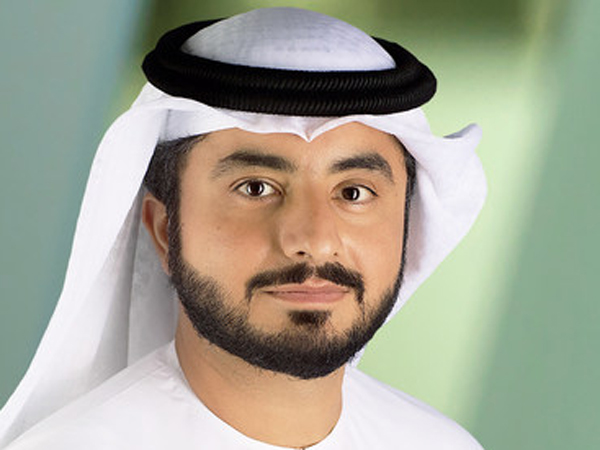 Ali Al Hashemi
Yahsat contracted future revenues surge to record $6.9bn
ABU DHABI, 21 days ago
Al Yah Satellite Communications Company PJSC (Yahsat), the UAE's flagship satellite solutions provider, has seen its contracted future revenues surge to a record AED25.3 billion ($6.9 billion) or 15.7 times the last twelve-month revenues.
This was due to the award of Yahsat's largest ever government mandate valued at AED18.7 billion.
Revenue and normalised EBITDA grew 3% for the first nine months (9M) of the year reached AED1.2 billion and AED713 million, respectively. Net income more than doubled whilst normalised net Income was in line versus the prior year period at AED274 million.
Q3 revenues grow 8pc
Third quarter Q3 revenues grew 8% versus the previous year, which is the second highest on record.
Underpinning this impressive performance were historically strong results in Mobility Solutions, the Thuraya business providing mobile satellite services using L-band spectrum, which recorded revenue growth for the nine-month period of 22% and third quarter growth of 81% versus the prior year, driven by higher equipment sales and service revenues.
Meanwhile, Infrastructure, the group's largest segment providing communications capacity to the UAE Government by means of an index-linked long-term contract, continued to grow its year-on-year revenues by 1%.
Managed Solutions, the group's second largest segment, providing complete value-added satellite communications solutions, primarily to the UAE Government and related entities, reported slightly lower revenues mainly due to an exceptionally strong comparative period although remains well positioned to deliver full year revenues in line, or better, than prior year.
Data Solutions, offering satellite-based broadband data solutions, saw marginally lower revenues from fewer equipment sales but recorded a significant improvement in underlying operating profitability.
Cash generation
9M witnessed strong cash generation with discretionary free cash flow of AED627 million, 6% lower versus prior year due to a reimbursement of advance payments to the UAE Government (approx $75 million per annum starting 2023) previously received during the construction phase of the AY1 and AY2 satellites. This was largely offset by improved collection of receivables.
The company has historically strong balance sheet with record negative net debt of more than AED583 million, total available liquidity of AED2.6 billion and long-term visibility of future cash flows up to 2043, supporting Yahsat's future investment in organic growth (Al Yah 4 and Al Yah 5) and opportunistic acquisitions, without impacting its attractive progressive dividend policy.
Yahsat is on track to grow full year 2023 dividend by at least 2% to 16.46 fils per share or AED402 million based on the last closing share price, this continues to imply an annualised dividend yield of well over 6%, amongst the highest currently offered by UAE listed stocks.
Guidance for full year revenue, EBITDA, and cash capex and investments remain unchanged, whilst guidance for discretionary free cash flow is increased to a range of AED514-588 million from AED477-550 million.
Thuraya-4 NGS satellite
Ali Al Hashemi, Group Chief Executive Officer of Yahsat, commented: "The third quarter has been one of several historic achievements which reinforce the company's future growth trajectory. Our reported revenue growth for the nine-month period underpinned by one of the strongest third quarters on record has resulted in improved financial guidance for 2023 and means that we are well positioned to record our strongest ever performance for the full year. Our financial position with record low leverage has never been stronger and continues to support our attractive progressive dividend policy. The construction of the Thuraya-4 NGS satellite remains on track for launch in 2024 and entry into service in H1 2025, with new advanced capabilities that will allow us to offer additional applications to our customers.
"Our largest ever contract award during the quarter – an AED18.7 billion satellite capacity and managed services mandate from the UAE Government that includes the procurement of two new satellites, Al Yah 4 and Al Yah 5, has propelled our contracted future revenues to an all-time high and will support our core government business going forward whilst securing significant predictable cashflows all the way out to 2043.
"This is a very exciting time for Yahsat. These achievements continue to differentiate our investment case amongst regionally-listed peers and within the global satellite industry, which continues to witness significant transformation. We remain in a strong position to take advantage of value accretive opportunities, underpinned by our unique backlog of future revenues and our historically strong balance sheet."--TradeArabia News Service