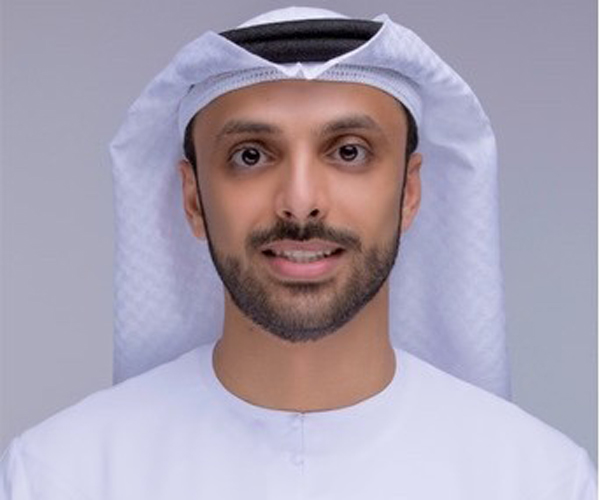 Ahmed Talib Al Shamsi
NEP is a launchpad for UAE-based specialists: Al Shamsi
ABU DHABI, January 31, 2023
The National Experts Programme (NEP) contributes to the development of 15 UAE-based specialists over a rigorous eight-month programme that combines academics, immersive work experience and mentoring.
Now in its third edition, NEP focuses on three strategic clusters: Economic Growth, Social Development, and Sustainability and Infrastructure.
"The National Experts Programme, created to contribute to the UAE's long-term strategic economic development, will be an essential platform to recognise promising young leaders and nurture national talent," said Ahmed Talib Al Shamsi, Director of the Programme.
Leading role
Developed in 2019 under the direction of His Highness Sheikh Mohamed bin Zayed Al Nahyan, President of the UAE, NEP is a launchpad for UAE-based specialists who strive to play a leading role in the transformation and future growth of sectors aligned with the UAE's national priorities.
He added that the learning and development programme supports the UAE's strategic vision and fosters the development of sector leaders by cultivating specialised expertise and leadership skills in outstanding UAE-based professionals and equipping them to make a transformative impact on key social and economic sectors.
Through interactive and experiential activities, dialogue, and guided reflection, a selection of high-level, industry-leading mentors accelerate the personal and professional development of NEP participants, further cementing the value of lifelong learning, innovation and education as key pillars in the nation's ongoing progress, said Al Shamsi.
Sustainability
He said: "Sustainability has been a focus of the programme since its first edition, with many NEP alumni, mentors and current participants leading in sectors across the field. Aligning with the UAE's Year of Sustainability initiative, this edition's coursework will see the participants work together to develop reports outlining the impact of COP28 on their sectors and meet with heads of sustainability businesses across the UAE."
Selection criteria for the programme include an in-depth analysis of each candidate's profile to assess their sector-specific knowledge and skills and establish their commitment to driving the UAE forward and strengthening its position as a global destination for trade and business.-- TradeArabia News Service