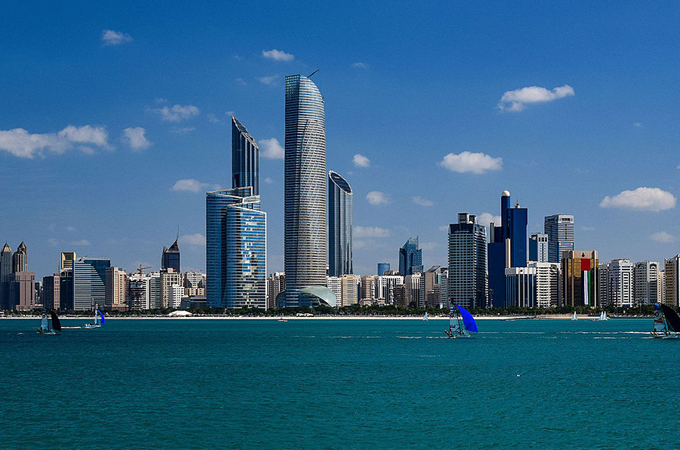 Abu Dhabi skyline. Image: Wadiia/commons.wikimedia.org
UAE intercepts 2 ballistic missiles fired by Houthis
ABU DHABI, January 24, 2022
The UAE Ministry of Defence said its air defence forces had intercepted and destroyed two ballistic missiles targeting the UAE, which were fired by the Houthi militia.
The ministry confirmed that there were no casualties resulting from the attack, as the fragments of the ballistic missiles fell in different areas around the UAE capital, Abu Dhabi, a Wam news agency report said.
The ministry affirmed its "full readiness to deal with any threats," adding that it will "take all necessary measures to protect the UAE from any attacks."
The ministry also called on the public to follow the news from the UAE's official authorities.
Monday's attack was the second on the UAE soil since last week's strike that hit a fuel depot in Abu Dhabi, killing three people, and causing a fire near its international airport.
Meanwhile, Saudi state media said the coalition intercepted a ballistic missile, with remnants damaging workshops and vehicles in the south of the kingdom. It said late on Sunday that a ballistic missile fell in the south, injuring two foreigners and causing damage in an industrial area.
Speaking at an emergency meeting of the Arab League, the UAE Minister of State Khalifa Shaheen Al-Marar said the Houthis' continued threat to the security of Saudi Arabia and the Gulf states is a threat to the Arab national security.
He said the international community's indifference and failure to take a decisive stance against the terrorist Houthi militia encourages this militia to continue practising its crimes against the countries in the region and the Yemeni people.