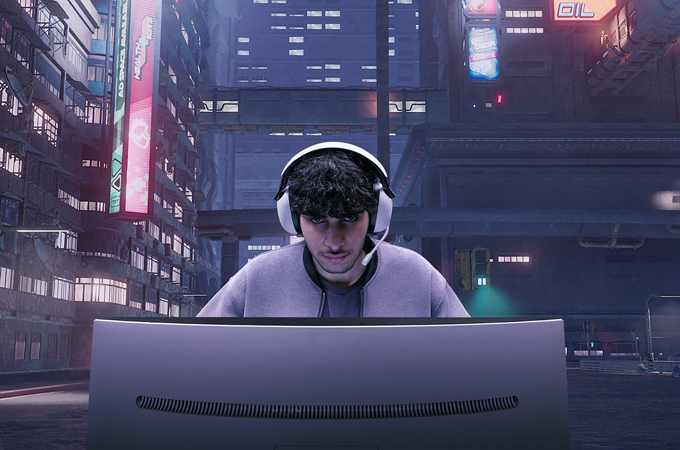 Sony unveils new gaming gear brand INZONE
MANAMA, June 30, 2022
Sony today announced INZONE, a new gaming gear brand for PC gamers that sharpens the senses and maximises gaming ability.
INZONE monitors (not available in the Asia Pacific region) feature incredible, high-resolution and high-dynamic range picture, while the headsets include superior sound and 360 Spatial Sound for gaming.
This new brand embraces Sony's expertise as a pioneer of audio-visual technology, delivering features that will immerse gamers into the action with total focus. Designed for extraordinary performance, INZONE offers a path to dive into an immersive zone, leading to a victorious ending, the company said.
"The market has been expanding with a higher interest in gaming with the spread of esports tournaments and the advancement of gaming entertainment. With Sony's strong history of high-end audio and visual technology products, we believe this new line will offer even more options for those looking to upgrade their current gaming systems. We are committed to contributing to the growth of gaming culture by providing PC and PlayStation gamers with a wider range of options to enrich lives through gaming. Also, Sony is proud to have a sponsorship with leading global esports leagues, Evolution Championship Series (Evo) 2022 and 2023, PGL DOTA2 Arlington Major 2022 and the VALORANT Champions Tour with our wish for further advancement of gaming culture." said Yukihiro Kitajima, Head of Game Business and Marketing Office, Sony Corporation.
Gaming headsets overview
The new line will feature two new wireless headsets, the INZONE H9 with 32 hours of battery life and INZONE H7 with 40 hours of battery life, along with a wired headset, the INZONE H3. All three models are equipped with a flexible flip-up boom microphone with mute function, allowing users to communicate effortlessly in-game with squad members.
Precise target detection
Sony's 360 Spatial Sound for Gaming activated by the INZONE Hub PC software reproduces spatial sound out of multi-channel audio signals as the game creators intended. This accurate sound reproduction boosts spatial awareness, enabling the player to precisely hear footsteps and movements. Also, with the smartphone app "360 Spatial Sound Personaliser," users get the spatial sound optimised to their ear shape for truly personalised gameplay, the company said.
Advanced technology
Developed from Sony's expertise in headphone technology, the diaphragms of the INZONE H9 and INZONE H7 both have a unique shape that allow the headphones to reproduce extremely high frequency sounds with high compliance, as well as authentic low frequencies for an immersive gaming experience.
Ducts on the housing of the INZONE H9, INZONE H7 and INZONE H3 control and optimise low-frequency sound reproduction for powerful bass that makes deep sounds seem incredibly real.
INZONE H9, INZONE H7 and INZONE H3 will be available in the Middle East & Africa region from beginning of August 2022. -TradeArabia News Service