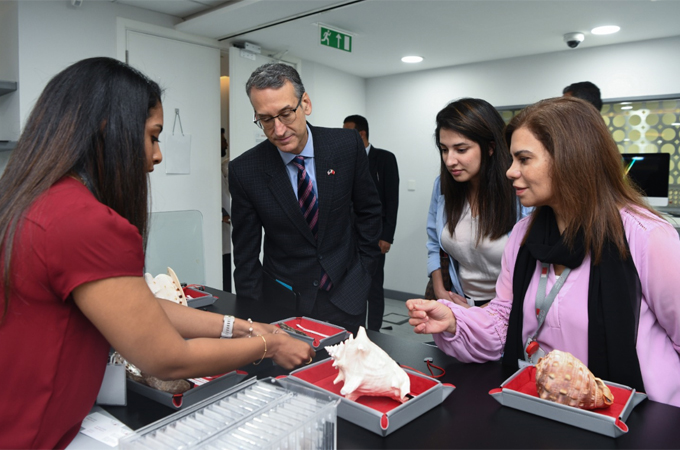 US Ambassador to Bahrain visits Danat
MANAMA, August 2, 2022
US Ambassador to Bahrain Steven C Bondy was briefed on the work undertaken by Bahrain Institute for Pearls and Gemstones (Danat) during a visit to the institute.
The ambassador was received by Danat CEO Noora Jamsheer and several of the institute's staff.
The ambassador toured the institute and was briefed on Danat's work in terms of research, educational programmes and other activities.
Ambassador Bondy viewed a presentation on the initiatives launched by Danat as part of Bahrain's strategy to boost the pearl industry in the kingdom.
He was also informed about Danat's role in enhancing the reputation of the kingdom as a leading pearls and gemstones centre, and its continuous efforts in promoting Bahraini pearl heritage and a sustainable marine environment.