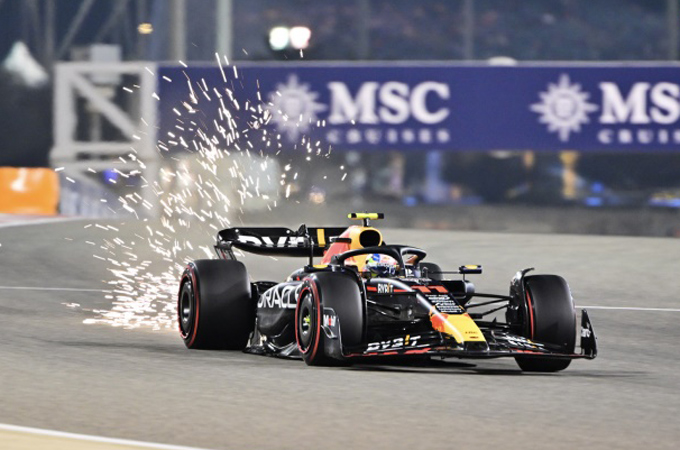 Verstappen wins Bahrain F1 Grand Prix
MANAMA, March 5, 2023
Formula One world champion Max Verstappen won the season-opening Bahrain Grand Prix on Sunday in a dominant one-two with Red Bull team mate Sergio Perez as Ferrari suffered agony under the floodlights.
Verstappen's cruise from pole position, with Perez taking the chequered flag 11.9 seconds behind, was his first win in Bahrain and also the first time the double champion had triumphed in the opening race of a campaign.
Ferrari's Charles Leclerc was running in third place when he slowed and pulled over 17 laps from the end, shouting "No, no, no! No power" over the team radio.
Veteran double world champion Fernando Alonso then passed Carlos Sainz's Ferrari with a thrilling wheel-to-wheel move 12 laps from the end to secure the final place on the podium for Aston Martin, reports Reuters.