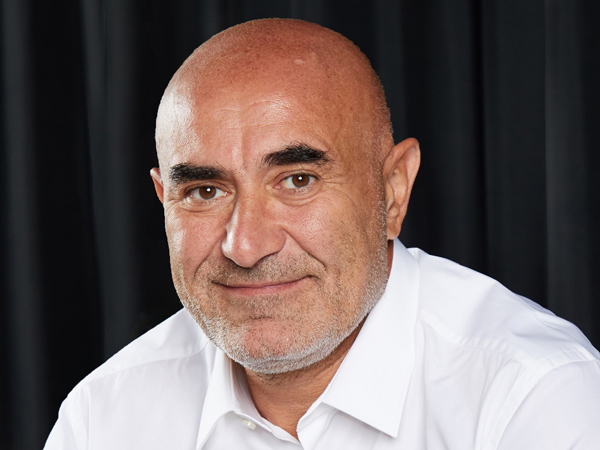 Ronaldo Mouchawar
Amazon Mena backs new parents with inclusive leave benefits
DUBAI, March 15, 2023
As the region strives to create a gender balanced workforce, Amazon outlined its paid parental leave policy that benefits all employees across UAE, Saudi Arabia, Egypt and Jordan, who have become new parents, regardless of gender.
Reiterated in celebration of International Women's Day, the inclusive policy offers both parents who have completed one year of service, paid parental leave for up to 6 weeks within the first year following the birth of a child.
Birth mothers can choose to add the 6 weeks of parental leave to their 14 weeks of maternity leave to avail 20 weeks of paid time off, including one month before birth, to focus on parenthood and the family.
Meaningful options
Ronaldo Mouchawar, Vice President, Amazon Mena commented: "Amazon places great emphasis on providing its employees with meaningful options to balance their professional and personal commitments. We take pride in our pursuit to listen, implement and evolve our employee experience to ensure that all parents are supported to thrive both at work and at home. Our parental leave policies are another step to unleash the full potential of every person, regardless of gender. Achieving gender balance in the workplace is critical for the region's economic growth and the key to creating a thriving and sustainable society."
As Amazon supports its employees back to its office sites across Mena, the policies underscore Amazon's continued commitment to assist working parents in creating the right harmony between home life and work life. As part of a broader benefits package for new parents, Amazon also provides a "Ramp-Back" programme that offers primary caregivers eight consecutive weeks of flexibility and partial work hours as they adjust to work schedules as new parents.
"A parent's return-to-work plan after the birth of a child is just as important as the leave itself. Our 'Ramp-Back' programme allows new parents to ease their transition back to the workplace and customise their schedules, giving them the flexibility to prioritise family responsibilities as they resume work following their parental leave. Amazon's parental leave policies are designed with the broader view of easing the burden on primary caregivers, by providing parental benefits to both parents. We aim to support families with the time and space to focus on their child, giving them the confidence that as an employer we fully recognise and support their journey during this special life-stage," explains Bikram Walia, Director, Human Resources, Amazon Mena.
Support for maternity
"Welcoming a new baby brings with it a whole host of adjustments both at home and at work. One of the things I appreciate most about Amazon is the support for maternity, which meant I could take up to five months of leave. My manager was very supportive in ensuring that this did not impact my career path and my team pitched in to help. My ramp-back programme was customised so that I could devote the time that my baby needed, while still giving me the space to get back into the rhythm of work," said Sonam Arora, Regional Category Leader at Amazon in the UAE, who spoke about her maternity experience.
Inclusive environment
Beyond parental leave, Amazon strives to enhance the employee experience for parents and primary caregivers by creating an inclusive work environment, nurturing a culture underpinned by empathy, and fostering a strong sense of employer and team support through various touchpoints:
*Mothers' Rooms: All Amazon offices and operations sites in the UAE include dedicated and equipped Mothers' Rooms.
*Frustration-free Leave Experience: To ensure parental leave applications remain frustration-free, a dedicated 'leave services' team is on hand to help plan and schedule parental leave, including ramp-back schedules.
*Manager Trainings: All managers and leaders are empowered through trainings, resources and guidance to practice empathy and help expecting employees through this important life event and during the transition from pregnancy to motherhood and back to the workplace.
*Community Networks: Amazon has a thriving community support network delivered through affinity groups such as the 'Families@' affinity group for working parents which shares knowledge, fosters career growth and cultivates community connections among parents, while advocating for policies for women with children.
Amazon's commitment to the wellbeing of its employees ensures that employees are recognised for their work through valuable benefits for themselves and their families. The company's parental leave policy demonstrates its support for employees through all stages of their lives.-- TradeArabia News Service