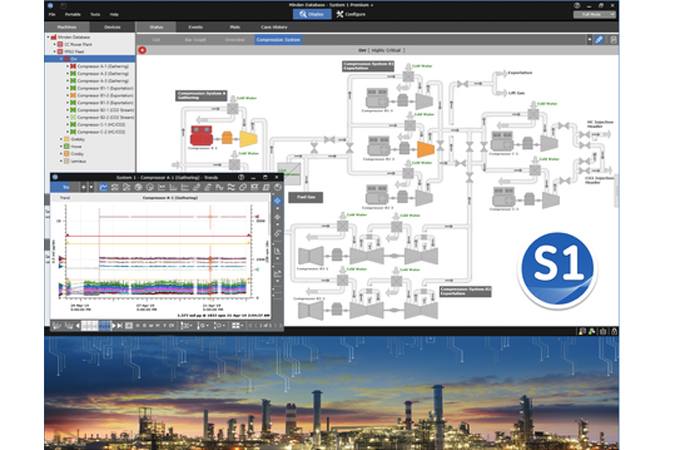 Baker Hughes, Sabic deal for asset performance services
RIYADH, September 22, 2021
Bently Nevada, a Baker Hughes business, and Saudi Basic Industries Corporation (Sabic), have announced a strategic framework alliance agreement for the supply of asset performance management services.
This five-year alliance includes the delivery of Bently Nevada's plant-wide condition monitoring and machine asset protection services across 1,200+ assets at 16+ Sabic sites in Saudi Arabia.
Bently Nevada provides critical plant-wide asset health monitoring, analytics and data protection for industrial customers worldwide. The alliance with Sabic will deliver localised maintenance, support, and more streamlined, assured access to Bently Nevada's full suite of hardware, software and services, including the System 1 platform. With more than 10,000 installations in over 90 countries, System 1 is a key enabler of digital transformation for industry and delivers operational efficiencies, extends asset lifecycles, and reduces non-productive downtime, said a statement.
"This is a great example of the value this strategic collaboration brings for both parties, driving cost optimization and manufacturing excellence," said Abdullah Al Garni, Sabic's Vice President, Global Procurement Services. "Our affiliates can utilise Bently Nevada's strong track record in the domain of condition monitoring which will help boost Sabic's asset management strategy while delivering local support, and knowledge transfer to our staff."
"This alliance ensures Sabic will benefit from local in-country support and timely access to critical industrial asset performance management solutions to drive reliable, efficient operations," said Ed J Boufarah, Vice President of Bently Nevada. "Baker Hughes continues to invest for growth and we are committed to developing the latest technologies and delivering deep domain expertise that will help SABIC strategically manage its assets."
Work under the alliance will begin in October 2021 and will be implemented by local talent to enrich knowledge and expertise locally, said the statement. – TradeArabia News Service