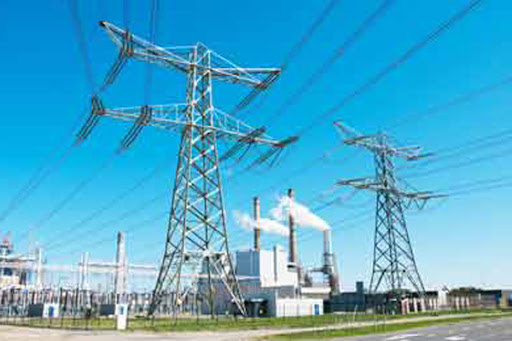 Saudi government to take over SEC's power procurement unit
RIYADH, November 29, 2021
Saudi Electricity Company (SEC) has announced plans to transfer the ownership of its subsidiary - Saudi Power Procurement Company - to the government as part of its restructuring programme in continuation of the kingdom's regulatory and structural reforms.
The SPPC ownership transfer comes as part of the electricity sector comprehensive reforms in order to improve the efficiency and quality of the electric service, which is expected to benefit both consumers and producers alike, stated SEC in its filing to Saudi bourse Tadawul.
SEC said it had received a letter from cabinet approving the carve-out of the SPPC and for taking all necessary legal procedures to purchase and transfer the ownership of SEC's entire stakes in SPPC to the government ownership.
A key Saudi entity, SPPC is responsible for the competitive tendering of renewable and conventional energy projects in order to meet the growth in power demand, manage the commercial agreements for the procurement and sale of power and procuring and providing fuel as well as improving its usage efficiency.
SEC stated that it had already received a letter from Minister of Energy, Chairman of the Ministerial Committee for the restructuring of the electricity sector.
According to SEC, this resolution is a continuation of the regulatory and structural reforms announced last November by the Ministerial Committee for the Restructuring of the Electricity Sector, with oversight of the Supreme Committee for energy mix for the electricity generation and empowering renewable energy sector, headed by His Royal Highness the Crown Prince Mohammed bin Salman bin Abdulaziz - Deputy Prime Minister and Chairman of the Council of Economic and Development Affairs.
The move is aimed at reinforcing transparent commercial relations among the electricity system players as well as activating operating the sector on economic fundamentals, it added.
The reforms will contribute in achieving the kingdom's electricity sector objectives including lower usage of liquid fuels for electricity production, increased environmental protection, boosting the reliability of electricity transmission and distribution grid to facilitate the production of electricity from renewable energy sources in order to achieve the optimal energy mix for electricity production and improving and automating the distribution networks.
These will ultimately contribute in achieving aspired objectives to enhance the quality of the electric service to consumers in line with the ambitions of Vision 2030, said SEC in its bourse filing.
The SPPC ownership transfer to the government is likely to have neither a material impact on its financial performance nor its shareholder equity, it added.