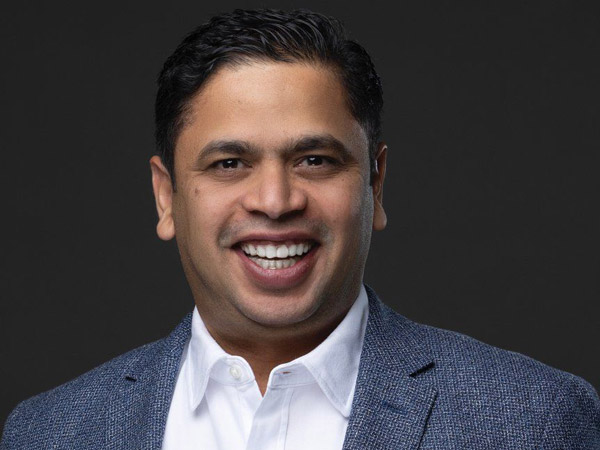 Sumeet Khutale
Aramco's Wa'ed invests $5.06m in fintech startup Lamaa
DHAHRAN, December 2, 2021
Wa'ed, Saudi Aramco's entrepreneurship arm, has announced a SR19 million ($5.06 million) Pre-Series A investment co-led with Raed Ventures in Lamaa, a Saudi-based fintech startup. Lamaa provides financing solutions for small and medium enterprises (SMEs), including Supply Chain Finance & Buy Now Pay Later.
The Riyadh-based start-up was established in March 2021 by entrepreneur Sumeet Khutale, who has recently relocated from London to Riyadh and has extensive experience across digital banking and cloud technology with Global consulting companies and banks, including Barclays and JP Morgan in the past.
Lamaa seeks to address available funding gaps for SMEs whose size presents a challenge in obtaining credit risk ratings, directly impacting their cash flow.
By enabling early invoice payment for SMEs through its digital marketplace, Lamaa will offer corporate treasuries an option to deploy surplus funds through dynamic discounting of invoices.
Alternatively, approved and unpaid invoices can be listed for banks and financial institutions to clear the reduced payments on behalf of the corporates.
The investment secured from Wa'ed and Raed will help Lamaa further develop its Trade Receivables Discounting System (TReDS) platform to facilitate factoring across thousands of suppliers simultaneously. Its goal is for SME suppliers to benefit from shorter cash conversion cycles independent of credit history, collateral, promissory notes, corporate treasuries, or individual investors to generate a return from early settlement.
"We are so honoured and privileged to have attained the trust of two of the most reputable backers in the kingdom," said Khutale.
"We intend to use the additional funding to scale Lamaa into a major regional provider of SME liquidity enabling SME growth with immediate plans for expansion into Egypt and the UAE."
In line with the Saudi Vision to digitalise SMEs and raise their contribution to 35% of the kingdom's GDP by 2030, Wa'ed's decision to invest will also provide additional support to its own portfolio companies with financing requirements.
"For a newly established start-up that has already acquired impressive growth and secured key partnerships across the Saudi market, Lamaa presents the type of entrepreneurial business that not only empowers its own team and start-up sector, but can also promote a stronger foundation for other emerging local SMEs who use the platform for financing solutions," said Fahad Alidi, the Managing Director at Wa'ed.
"We're proud to support Lamaa's founding team as they continue to break new grounds in the local fintech space."
"What excites us about Lamaa is that it's a great platform to empower SMEs in Saudi Arabia, and it's managed by a well-experienced team led by Sumeet Khutale," said Omar Almajdouie, the founding partner at Raed Ventures.
"For Lamaa, creating tremendous value from already-available cash will generate a win-win scenario in almost every transaction."
Phase two of the platform is currently undergoing licensing negotiations, which will incorporate family offices and private investors to Lamaa's invoice factoring marketplace, providing additional investment channels to support SMEs, ahead of expanding into Egypt, the UAE and Qatar.-- TradeArabia News Service