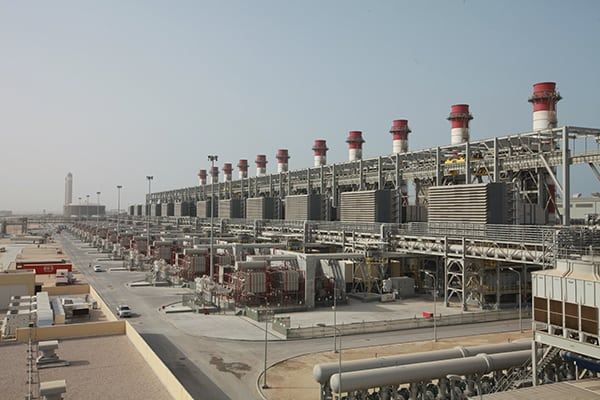 Saudi power plant secures $1.2bn refinancing
RIYADH, January 26, 2022
The Dhuruma Electricity Company, led by a consortium comprising Saudi Electric Company (SEC), Engie, Sojitz of Japan, and Al Jomaih Energy and Water, has managed to complete the refinancing of $1.2 billion debt for its gas fired PP11 power plant in Saudi Arabia at the end of September.
PP11 is a 1,730-MW combined cycle gas-fired power plant located near Dhuruma, about 135 km west of the Saudi capital city of Riyadh that began commercial operations in March 2013.
SEC offtakes the production through a long-term power purchase agreement.
PP11 originally reached financial close in 2010, raising $1.55 billion of debt, followed by a first partial refinancing in 2016.
Twelve international and local lenders took part in this refinancing: the US dollar denominated tranches are provided by a pool of nine European and Asian commercial banks, while the Saudi Riyals denominated tranches are provided by three local banks.
The refinancing, which demonstrates Engie's capabilities in structuring large and complex financing transactions, results in optimised terms going forward by bringing down the margin and slightly lengthening the tenor to the benefit of SEC and the shareholders.
According to an Engie spokesman: "The refinancing of PP11 marks an important achievement in ensuring the long-term viability of the plant being a reliable power provider to the people of Saudi Arabia. Our finance and legal teams have, over the past 18 months, worked closely with the SEC, partners, external counsels and the banks to secure this deal. Our strong relationships with the banks, favourable market conditions, and the operational track record of the plant were instrumental to the success of the significant refinancing."
Engie is a lead developer in Saudi Arabia of large IPPs/IWPs and also takes equity ownership and acts as operator. --OGN