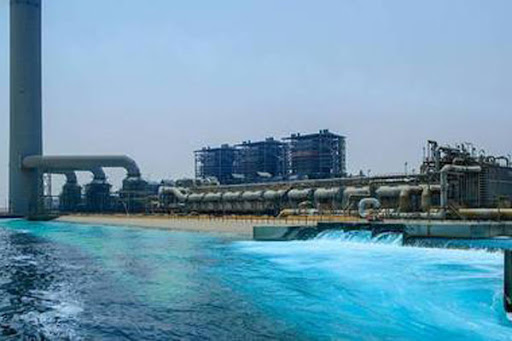 Marubeni, GIC, Metito in race for big Saudi water reservoir projects
RIYADH, June 27, 2022
Saudi Water Partnership Company (SWPC) has announced that a total of 15 developer/developer consortiums have prequalified for two independent strategic water reservoir projects - Al Ahsa and Eastern Province - in the kingdom with a total ultimate treatment capacity of 4.9 million cu m/day.
The Eastern Province Independent Strategic Water Reservoir will be constructed with an indicative water storage capacity of 3.51 million cu m, while the Al Ahsa Independent Strategic Water Reservoir will boast a water storage capacity of 1.4 million cu m, said a statement from SWPC.
The project will include water reservoirs and all the associated infrastructure and facilities, it stated.
The list of the pre-qualified bidders (lead and/or technical) for the project include Japan's Marubeni Corporation and Chinese Gezhouba Group Overseas Investment in addition to regional firms - Kuwait's Gulf Investment Corporation and Dubai-based Metito Utilities.
SWPC had early this year announced that a total of 21 utility project developers, including 10 Saudi companies, had expressed their interests in the Al Ahsa and Eastern Province project.
The local firms which have now been prequalified are Abdulaziz Alajlan Sons; Metscco Heavy Steel Industries; Al Rajhi Holding; Alkhorayef Water & Power Technologies; Mowah; Alfanar Company; Al Rawaf Contracting Company; Mutlaq Al Ghowairi; Nesma; Vision International Investment Company and Saleh Saeed Teishan And Sons.
Announcing the prequalified bidders, SWPC said it will conduct a competitive process to select a private sector developer (or developer consortium) for the funding, procurement, implementation, operation, maintenance and transfer (Boot) of the project.
The successful bidder, through a project company to be incorporated, will provide the required storage capacity to SWPC under a 30-year water storage agreement.
SWPC's obligations under the WSA will be supported by a credit support agreement from the government of the Kingdom of Saudi Arabia, it added.
For the Al-Ahsa and Eastern Province projects, Synergy Consulting IFA is the lead and financial advisor; Amer Al Amr Law Firm the legal advisor and WSP Middle East Limited the technical advisor.