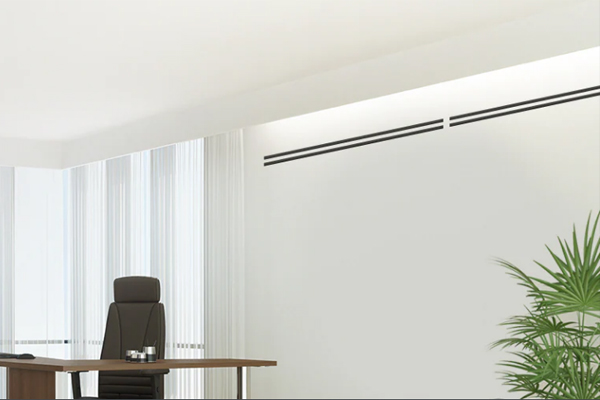 LG launches new cooling solutions for businesses
DUBAI, June 27, 2022
LG Electronics, a global leader in HVAC and energy solutions, has announced the launch of its key air solution, LG Inverter Ducted Split - for business establishments - that is easy to install and provides efficient cooling and heating performance and optimal temperature control.
With the intense summer heat approaching, many businesses look for efficient air solutions that would provide powerful cooling performance without consuming intolerable amounts of energy and affecting interior aesthetics.
Understanding those needs, LG is offering the Inverter Ducted Split solution which besides saving energy is easy to control and can integrate into the interior.
Easy Installation and Control
Designed to provide optimal temperature control and at the same time optimise energy consumption, the LG Inverter Ducted Split is equipped with LG Inverter Compressor which ensures high energy savings and enhances its durability and reliability, said the statement from the top electronics group.
It adjusts the output according to the outside temperatures, thus offering maximum energy efficiency.
Additionally, the Dual Sensing Technology senses both humidity and temperature to ensure comfortable operation by providing a pleasant and comfortable cooling environment with reduced energy consumption.
The LG Inverter Ducted Split is easy to install, as well as easy to control with the ESP (External Static Pressure) control function with a remote controller. This allows users to control the air volume rate and fan speed regardless of the external static pressure. The LG Inverter Ducted Split can also be controlled via Wi-Fi using Android or iOS based smartphones.
Antimicrobial Treatment
Understanding the need for increased air quality in the summer, LG equipped its Inverter Ducted Split with Safe Plus Insulation*, an anti-microbial treatment applied to the internal components of the indoor unit to prevent the growth of mold. This allows the Inverter Ducted Split to deliver a cleaner, healthier airflow and ensure pleasant cooling environment in the business space.