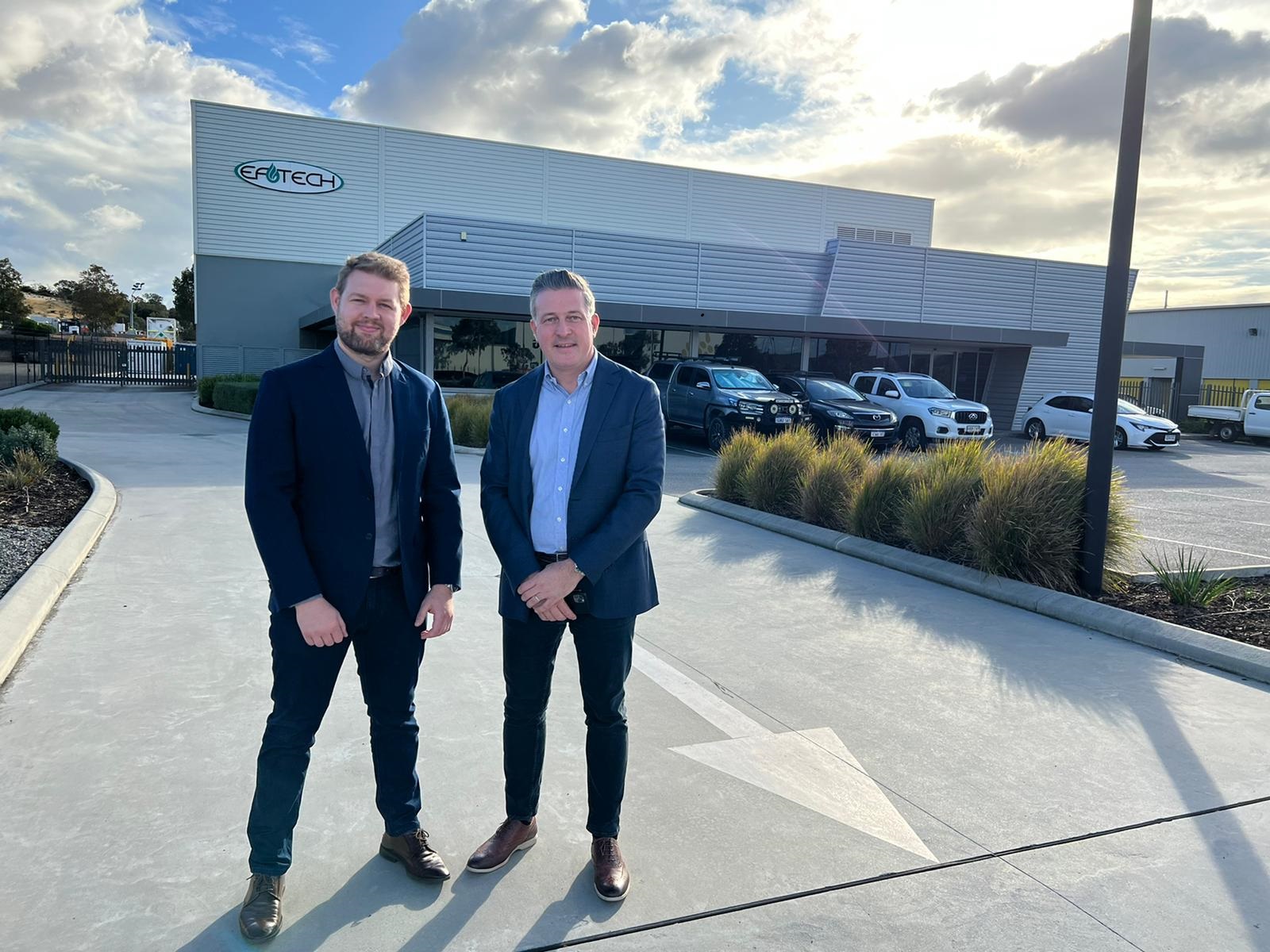 WSG acquires Australian maintenance business Eftech
PERTH, August 20, 2022
Well Services Group (WSG), a leading process, pipeline and industrial services specialist, has signalled a new phase of expansion with the acquisition of Australian pre-commissioning, maintenance and shutdown business, Eftech International.
Privately-owned WSG is dominant in the UK and European refinery and LNG terminal services sector and it also has an expanding businesses in SE Asia.
Headquartered in The Netherlands and with a strong UK footprint, WSG also has bases in Germany, Indonesia, Malaysia, Singapore, UAE and North America.
In addition to process, pipeline and industrial services, the 1000-strong business also provides commissioning, valve services, specialist NDT, inspection, and well intervention services.
The acquisition, for an undisclosed sum, will provide WSG with a springboard to extend its operations in Australia and the wider Asia-Pac LNG, oil, gas and refinery hubs.
Headquartered in Perth, Eftech International has several operational bases including Darwin, Adelaide, the Cooper Basin and locations throughout the east coast from where it serves Australia's upstream oil and gas, LNG, infrastructure, mining, lithium processing and renewables sectors.
Eftech International managing director Andy Manning will continue to run the new entity and has ambitious plans to extend the 150-strong payroll and to establish other strategic bases near to key Australian clients.
WSG's Chief Executive Officer (Process, Pipeline & Industrial Services) Andrew Burrell said: "With a 17-year track record of working with the major oil, gas and refinery operators and Tier 1 contractors in the UK and continental Europe, we are confident we have a lot to offer those industries in Australia."
"We are already starting to benefit from increased customer confidence in our growth strategy and an uptick in activity in the LNG and offshore sector since acquiring Eftech," noted Burrell.
"Encouraging innovation and individual enterprise which benefits our clients has enabled us to become market dominant, and this is a model which we believe will create new opportunities and mutually beneficial relationships in Australia," he added.
Against a backdrop of multi-billion dollar investment programmes in extending Australia's LNG capabilities and a myriad of major infrastructure projects, Manning believes WSG's international reputation and financial resources will help propel Eftech International to new heights.
"Our business is in great shape and has been successful in carving out a reputation for delivering operations, maintenance and project work on time and within budget, but I have no doubt that with WSG's backing, new technologies and its high-level management experience, that we are on the cusp of an exciting period of continued growth," he stated.
"WSG has an excellent heritage in oil and gas and industrial services and also places a huge emphasis on developing new technologies, some of which could be a game changers in the Australian market, and we will look to make the most of this as we extend our presence in-country," he added.
Originally established to provide process, pipeline and industrial services for greenfield capex and brownfield modification projects in the energy sector, Eftech International has expanded into the mining, power and renewables sectors and also provides mechanical, electrical and instrumentation precommissioning services to many of Australia's key infrastructure projects.
The acquisition does not include Eftech International Sdn Bhd, the Malaysian-based business founded by Dato' Mahathir Samat, which will continue to trade separately.-TradeArabia News Service