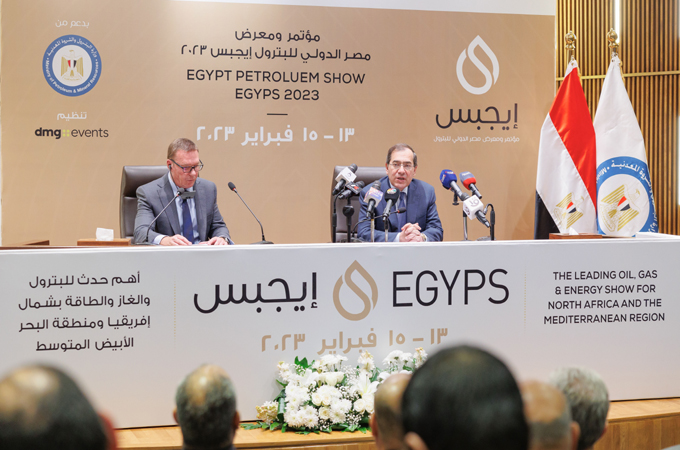 EGYPS 2023 to highlight Egypt's role as energy hub
CAIRO, February 6, 2023
Egypt's leadership role as an important strategic energy hub will be highlighted at the upcming Egypt Petroleum Show (EGYPS 2023), said Christopher Hudson, President of dmg Events, the organiser of the event.
EGYPS 2023, taking place from February 13-15, is hosted under the patronage of Abdel Fattah El Sisi, President of Egypt, with the support of the Ministry of Petroleum and Mineral Resources at the Egypt International Exhibition Center.
Hudson said that the activities of the current edition, which is held under the theme 'North Africa and The Mediterranean: Supporting Sustainable Global Energy Supply and Demand', will witness the participation of over 500 companies and 12 country pavilions, hosting international countries such as China, India, Spain, the US, Canada, the UAE, and several leading countries in the field of energy.
He also pointed out that the sixth edition will witness the participation of over 260 speakers to discuss strategies towards sustainable development, raising awareness and thereby understanding of the effects of climate change in all oil and gas production processes.
Hudson added that EGYPS 2023 also pushes towards the transformation of the energy system and decarbonisation processes, defining visions for a carbon-free future, to reach Zero emissions, in addition to the participation of more than 9 ministers as well as 7 global Secretary Generals from international organisations, such as Opec, along with over 30 Global CEOs. –TradeArabia News Service