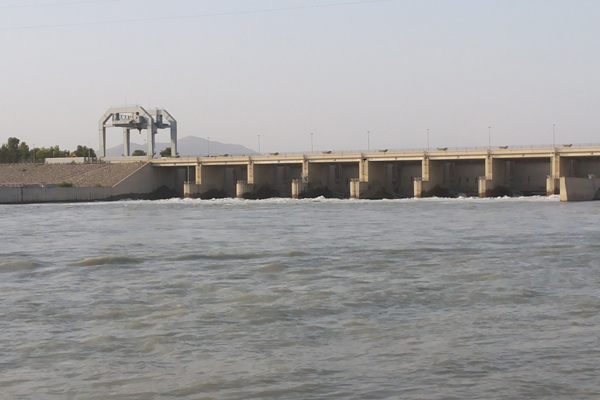 The Ghazi-Barotha Hydropower Project
PowerChina accomplishes mega hydro projects in Pakistan
BEIJING, March 8, 2023
PowerChina, a state-owned construction company from China, has completed over 100 projects in Pakistan including some major hydropower projects, key to the South Asian country's energy lifeline.
The company has expressed its committment to Pakistan through investment in various sectors, inlcuding market energy, electricity, water management, and infrastructure.
PowerChina's role is part of China's Belt and Road Initiative (BRI) and has seen it complete 103 projects in Pakistan over the past 36 years, including some major energy projects like the the Gomal Zam Dam, the first roller-compacted concrete (RCC) dam in Pakistan; Ghazi-Barotha Hydropower Project, the first mainstream hydropower station on the Indus River; Tarbela 4th & 5th Extension Hydropower Projects; and the Tricon Boston 150 MW Wind Power Project, the largest wind farm located in the Sind province.
This year Pakistan celebrates the 10th anniversaries of both the BRI and the China–Pakistan Economic Corridor (CPEC), where PowerChina is a key participating company, having completed 11 projects, including the first 20 energy and infrastructure projects.
The company is currently constructing Pakistan's largest hydropower hub project - the Diamer Basha Dam Project, which will become the tallest and largest RCC dam in the world. Once complete, the dam is expected to provide Pakistan with 18.1 billion KWh of clean electricity every year. The project will also provide more than 20,000 job opportunities.
Furthermore, PowerChina has undertaken clean energy projects as its committment to furthering sustainable development in Pakistan. --TradeArabia News Service