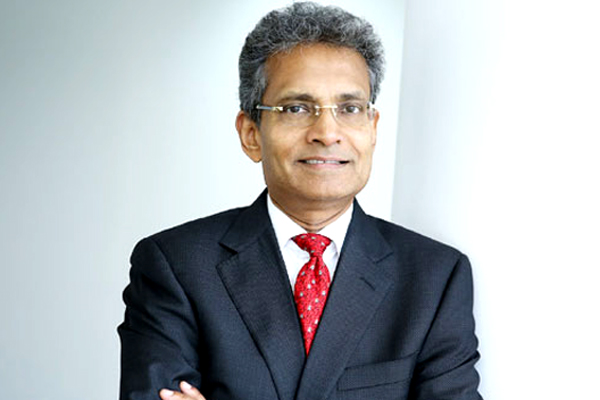 Acwa Power's Padmanathan steps down as CEO
RIYADH, March 20, 2023
Acwa Power, a leading Saudi developer, investor, and operator of power generation, water desalination and green hydrogen plants worldwide, said its CEO Suntharesan Padmanathan has stepped down from his post after a 18-year long tenure.
He has been replaced by Marco Arcelli, an energy leader with over 30 years of experience, said Acwa Power in its filing to Saudi bourse Tadawul.
The announcement comes following a crucial board of directors meeting held today (March 20) where its members accepted Padmanathan's desire for retirement.
The members thanked Padmanathan for his extensive service as CEO and his dedication in elevating Acwa Power's status to that of a leading global company in the field of renewable power generation, water desalination and green hydrogen production which has culminated in its successful listing as a public company.
On the company's request, Padmanathan has agreed to continue serving as a board member.
Meanwhile, the board members welcomed Arcelli to his new post as Acwa Power CEO and wished him all success in spearheading the company's growth.
An industry veteran, Arcelli was the chairman of Ep New Energy, in charge of the entry and growth in renewables of Eph, the seventh largest electricity producer in Europe.
Previously he spent 16 years at Enel where, among others, he was CEO of Enel North America and Slovenske Elektrarne. Before, he held executive positions at General Electric Power Systems and in projects and construction management.
Arcelli is a professor of leadership in energy transition at IESE, the leading Spanish business school, and a peer reviewer of IEA.-TradeArabia News Service