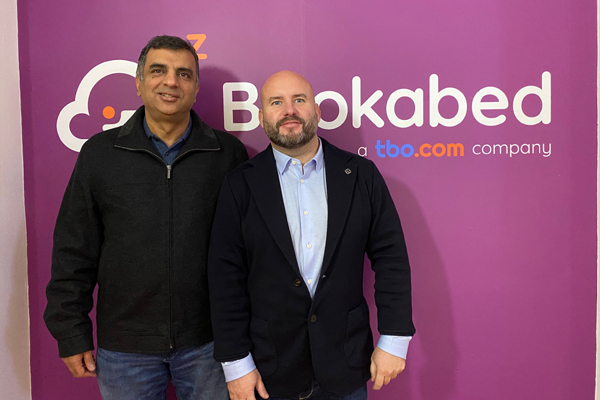 TBO acquires Irish B2B travel platform BookaBed
DUBLIN, February 7, 2023
TBO Tek Limited (TBO), a global travel distribution platform which runs the TravelBoutiqueOnline.com portal, has announced that it has fully acquired BookaBed, a leading B2B travel platform based in Ireland.
With this move, TBO has further deepened its footprint into Ireland & UK. The BookABed now will be branded TBO Ireland & UK.
TBO Holidays President Neeraj Gera said: "It has been less than a year since Bookabed joined the TBO family. The last few months have been remarkable together and we are thrilled to have reached this milestone."
"We continue to expand our global footprint staying true to our commitment to simplifying global travel. The synergies between both organisations have been clear from the outset and the partnership allows us to bring added value to our customers and suppliers. Karl has done a stellar job leading the business with exceptional performance this year and will lead the growth charter for us in UK and & Ireland," he noted.
Under the new arrangement, BookABed will remain under the leadership of Karl Tyrrell. Over the course of the year, the breadth and depth of BookaBed will be fully integrated into the TBO platform which today already lists over 1 million properties worldwide.
On the takeover, Tyrrell said: "We are excited about this acquisition! We've had deep relationships in the industry here in Ireland. Since integrating withTBO.com, the last few months we've had greater ability to engage the Irish and UK markets stronger and deliver increased value to our customers."
"We will continue to service our customers and will advise our customers on how the new brand will roll out over the coming months," he stated.
"This development reflects the aggressive growth plans the company has set globally as it continues to step up investments by constantly looking at similar partnerships to expand, hire and improving customer experience towards its vision to simplifying and empowering the travel eco system," he added.-TradeArabia News Service